Here is the latest in a series of examinations into urban legends about TV and whether they are true or false. Click here to view an archive of the TV urban legends featured so far.
TV URBAN LEGEND: Larry David based the "George quitting his job and then coming back to work on Monday pretending not to have quit" on a real life experience he had while working at Saturday Night Live.
When he was working on Sienfeld, Larry David would often contribute plot ideas based on real incidents in his life.
One of the more bizarre incidents was the basis for the second season episode, "The Revenge," where George (played by Jason Alexander) quits his job on Friday, only to realize that he has no other job prospects, so he decides to come back to work on Monday and pretend like nothing happened.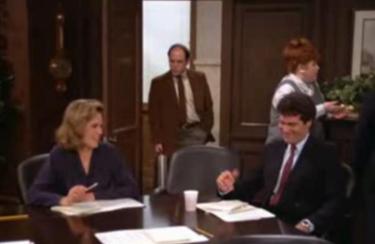 Larry David amazingly enough actually did that same trick…when he was working at Saturday Night Live!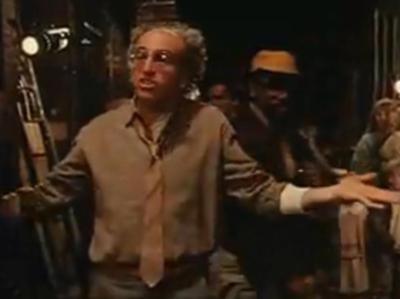 David (seen here in a small role from Woody Allen's 1989 film, New York Stories) was a writer for the series during their star-studded 1984-85 season (the last season before Lorne Michaels returned to the show) that featured Billy Crystal, Martin Short, Christopher Guest and Harry Shearer (and yes, in a smaller role, Julia Louis-Dreyfus).
David was pretty miserable on the show, as while the other writers all regarded him as quite talented, it seemed like none of his material could ever get on to the show. I believe he had something like one skit make it on to the show all season.
So halfway through the season, after one of his skits got cut during dress rehearsals, David just quit the show. By the time he made his way back to his apartment, he was already regretting his decision. After talking it over with his neighbor, Kenny Kramer (yes, that Kramer), they decided that he should return to work on Monday as if nothing had happened or it was just a joke on his part.
That's just what he did, and he remained on the show for the rest of the season (he was let go after that season, but so were many other writers, as Michaels was back).
Pretty hilarious.
The legend is…
STATUS: True
Feel free (heck, I implore you!) to write in with your suggestions for future installments! My e-mail address is bcronin@legendsrevealed.com.