Here is the latest in a series of examinations into urban legends about TV and whether they are true or false. Click here to view an archive of the TV urban legends featured so far.
TV URBAN LEGEND: Robert Downey Jr. was written out of his character's wedding episode on Ally McBeal.
One thing that TV producers can never fully prepare themselves for is the availability of the actors who are starring in their shows. As I have shown in a number of TV legends over the years, shows have lost lead characters through a variety of circumstances and their responses to the loss have been all over the map, from the the 1970s western TV show that did not even take a break in filming when one of their two leads killed himself to the 1960s science fiction sitcom where the lead actor quit the show twenty episodes into the first season, resulting in the wacky neighbor of the main character suddenly taking over as the guardian of a sexy android. That was the challenge poses to David E. Kelley in 2001 when he suddenly did not have access to actor Robert Downey Jr. for the final episode of Ally McBeal's fourth season – an episode where Downey Jr.'s character was to marry Ally McBeal! How did Kelley get out of it?

Few shows have run quite as hot and as cold as David E. Kelley's Ally McBeal. The show, about a neurotic lawyer working in a wacky law firm, launched the careers of actresses Calista Flockhart (who played lead character Ally McBeal), Jane Krakowski, Portia de Rossi and Lucy Liu and revitalized the career of actor Peter MacNicol.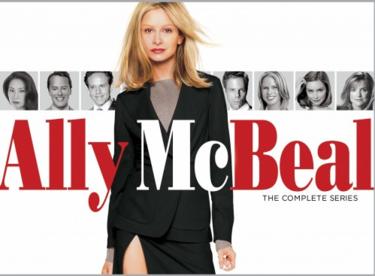 The show was a massive hit upon its debut in the 1997-98 TV season and won the Emmy Award for Best Comedy Series after just its second season (Kelley had quite a 1998-99 TV season. He wrote every episode of Ally McBeal's second season and every episode of the third season of his other show, The Practice. Ally McBeal won the Emmy for Best Comedy Series and The Practice won the Emmy for Best Dramatic Series. I doubt you will ever see that achievement duplicated again). It was so popular that in its third season, Fox even debuted a half-hour version of the show called just Ally, which was a combination of unaired scenes from the first two seasons mixed with edited episodes that cut out the courtroom scenes so that the show was just a workplace sitcom. It was a major flop and canceled after just ten episodes, but just the fact that Fox thought that they could pull that off showed how popular the show was coming into Season 3.
Coupled with the failure of Ally, the "buzz" around the show cooled off rather dramatically in Season 3 (it received only three Emmy nominations for Season 3 after 13 for Season 2 and 10 for Season 1), although the ratings were still solid. Luckily for Kelley, while the show needed help regaining its buzz, there also happened to be an actor out there who could use some help.
Talented movie star Robert Downey Jr. spent pretty much all of the late 1990s fighting his drug addiction, eventually serving almost a year in prison beginning in 1999.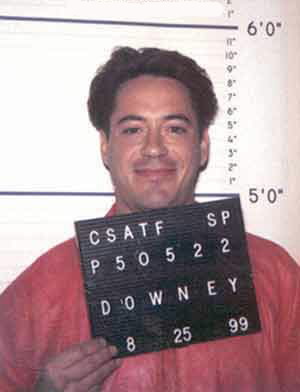 Within a week of his release from prison on probation, Downey signed on with Ally McBeal, presumably in an attempt to rehabilitate his image (as well as to keep ratings on the show from dropping). He joined the cast for the fourth season, playing Ally's new boyfriend, Larry.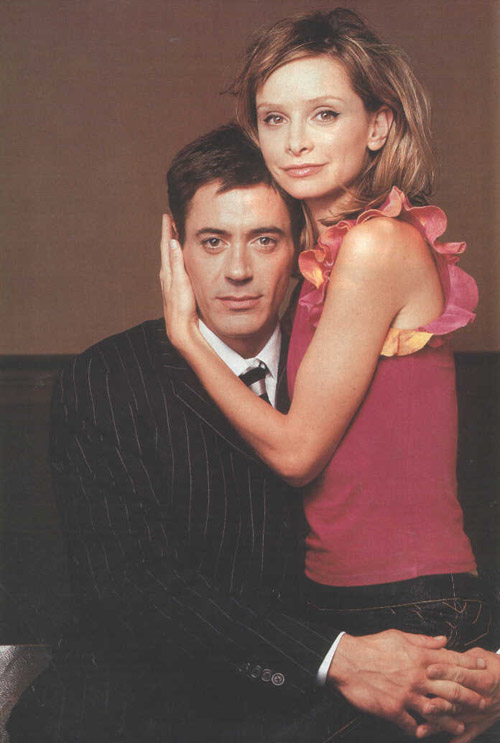 The move was a critical and commercial success, and the show was once more a "buzz-worthy" show, garnering headlines and magazine covers just like they did in Seasons 1 and 2.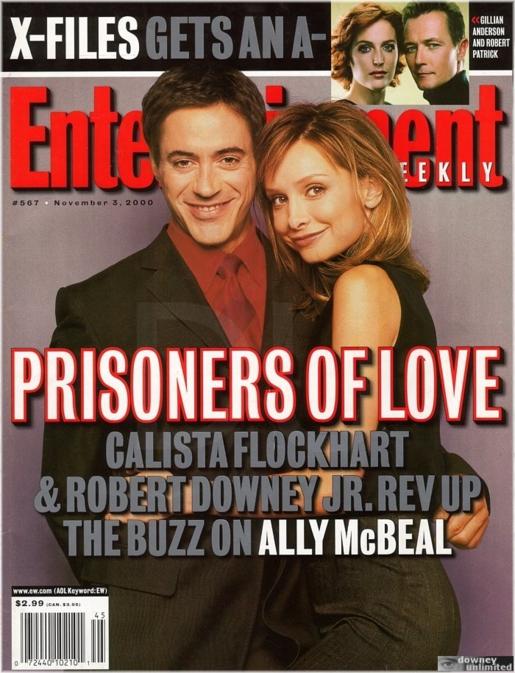 While things were going well on the show itself, things continued to go poorly for Downey in his personal life. He was miserable being "stuck" doing television (not any particular problem with the show or his co-stars, he just hated the 9 to 5 work atmosphere of filming a television program after the much more flexible schedule of filming movies) and his drug use continued. He got caught with drugs again in November of 2000, but while awaiting the hearing on that case, he continued acting on McBeal. However, in April of 2001, with the filming finished on all but one episode of the series, Downey was arrested once again for drug use, although he was not charged (he was on cocaine at the time, though).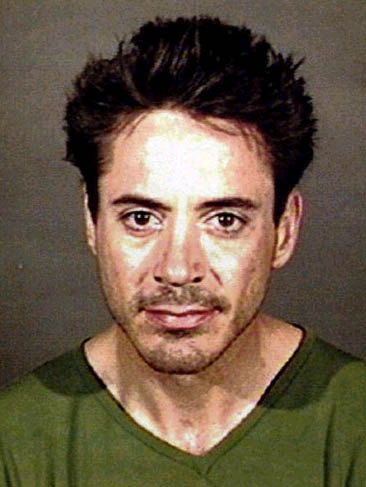 That was the proverbial straw that broke the camel's back, and Downey Jr. was fired from Ally McBeal, either by Kelley himself or by higher-ups at Fox forcing Kelley to let him go. The public statement stated that it was Kelley's decision, but certain aspects of the situation seemed to suggest otherwise, including the fact that in the last episode Downey filmed, the penultimate episode of the season, his character got engaged to Ally McBeal!! Yes, the relationship between Larry and Ally had proven so successful that Kelley planned to have the two marry in the final episode of season four.
Now with Downey out of the picture, the second-to-last episode of Season 4, "Home Again" had to be severely re-written by a peeved Kelley to go from an episode where Larry proposes to Ally to an episode where Larry INTENDS to propose to Ally but instead breaks up with her. In a nod to the original plot (and perhaps another sign that Kelley did not agree with the decision to can Downey), the finale of season four kept its original title, and was called "The Wedding," even though, of course, there was no wedding in it (interestingly enough, the new plot for the episode involved a young man suing a girl for not going to his prom with him after she promised to go during the fall. Ally ends up going to prom with the young man. He then sings at the prom. That young man? Josh Groban, in a role that he credits for helping to launch his music career).
The departure of Downey (and a few other notable cast members like Lucy Liu and Peter MacNicol) was the end of Ally McBeal's days of being a talked about show (it received 7 Emmy Nominations for Season 4, with Peter MacNicol beating out Downey for Best Supporting Actor, but none for Season 5), and it limped to the finish line with Season 5 (its last season) being its lowest rated season.
Downey, meanwhile, after being sentenced to drug rehabilitation and three years of parole (luckily for him, the laws in California heavily decreased in severity following his original drug arrests, or else he would have been sent back to prison) eventually resurrected his career, most notably with his performances as Tony Stark in the blockbuster Iron Man films…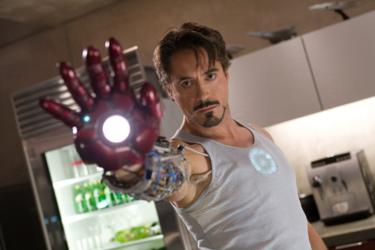 and The Avengers and as Sherlock Holmes in the hit Sherlock Holmes films (plus he received an Academy Award nomination for Best Supporting Actor for the comedy Tropic Thunder in 2008).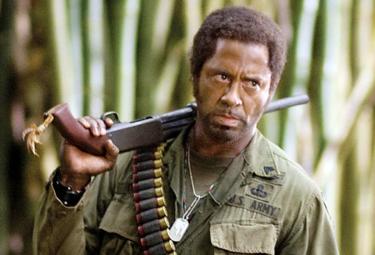 So while Downey Jr is likely not thinking much about "What If…?"s, I am sure many Ally McBeal fans are!
The legend is…
STATUS: True
Feel free (heck, I implore you!) to write in with your suggestions for future installments! My e-mail address is bcronin@legendsrevealed.com.
Be sure to check out my Entertainment Urban Legends Revealed for more urban legends about the worlds of TV, Movies and Music!