Here is the latest in a series of examinations into urban legends about music and whether they are true or false. Click here to view an archive of the movie urban legends featured so far.
MUSIC URBAN LEGEND: Stevie Nicks wrote "Edge of Seventeen" based on the way that Tom Petty's wife pronounced the word "age."
"Edge of Seventeen (Just Like the White Winged Dove)" is perhaps Stevie Nicks' most iconic solo hit. It was released on Nicks' debut solo album, Bella Donna, which came out in July of 1981. Nicks began recording the songs that would make up the album in August of 1980.
In 1980, Nicks recorded "Stop Dragging My Heart Around" with rock singer Tom Petty (it was the top single off of Bella Donna).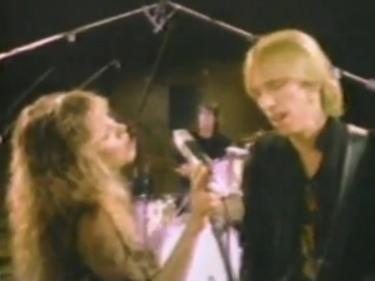 While recording the song, Nicks hung out with Petty and his then-wife, Jane, which led to an important conversation that inspired her hit song, "Edge of Seventeen," in a peculiar way!

In a 1981 interview, Nicks recalled a conversation she had with Mrs. Petty:
She was telling me about Tom, about when she met him, and she has an incredible Southern accent…and she said that she met him at the age of seventeen, but I thought she said "edge", and she said "no…age" and I said "Jane, forget it, it's got to be "edge". The "Edge of Seventeen" is perfect. I'm going to write a song, ok? And I'm going to give you credit." She didn't believe me, you know? She couldn't believe it when it came out on the album.
Initially, Nicks intended to write the song about Tom and Jane, but life took a bit of a different path. In December of 1980, John Lennon was murdered. His death shook Nicks, but it shook Nicks' friend (who was also the producer of the album) Jimmy Iovene even harder, as Iovene was a close friend of Lennon's. Nicks comforted her friend as best as she could, but couldn't really think of how to help. Very soon after (I believe it was actually the very same week of Lennon's death), Nicks flew home to Phoenix, Arizona, as a close uncle of hers was dying of cancer and Nicks wanted to be nearby in his final days.
Thus, the song that began as a title and an idea of being about a hopeful romance soon became a song about loss (the "white-winged dove" representing the spirit leaving the body).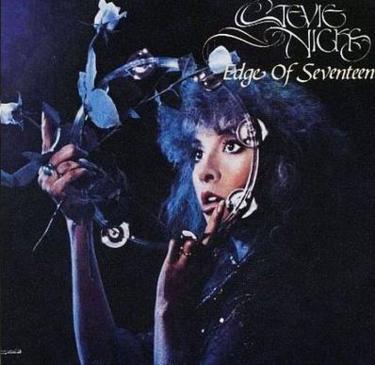 With such a personal connection to the song, it is no wonder that it became such an important song in Nicks' repertoire.
The legend is…
STATUS: True
Thanks to Robert W. Morgan and Stevie Nicks for the information from Morgan's interview with Nicks.
Feel free (heck, I implore you!) to write in with your suggestions for future installments! My e-mail address is bcronin@legendsrevealed.com.