Here is the latest in a series of examinations into urban legends about music and whether they are true or false. Click here to view an archive of the movie urban legends featured so far.
MUSIC/BASEBALL URBAN LEGEND: A baseball player spent his career in the Major Leagues also as a pop artist, using a slightly different name.
Lee Maye broke into the Major Leagues in 1959 with the Milwaukee Braves, one year after the club, led by Hammerin' Hank Aaron and Eddie Matthews, had lost to the New York Yankees in the World Series. Maye would play a little in 1959 and 1960 before settling in for a solid four-year run for the Braves from 1961-1964, including leading the league in doubles in 1964!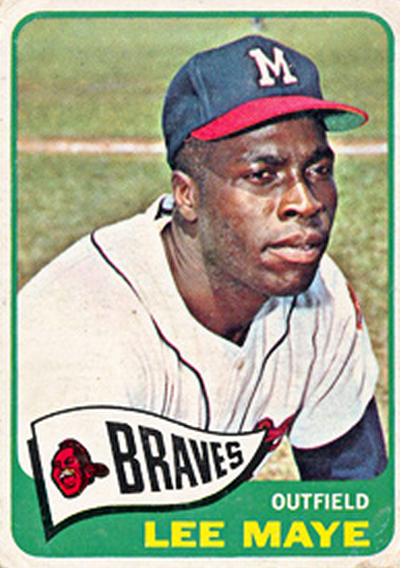 He was dealt to the expansion Houston Astros in the middle of the 1965 season. That would start Maye on a long career as a journeyman. A season and a half in Houston, a season or two in Cleveland, a season in Washington and two seasons spent mostly on the bench for the Chicago White Sox to close his career out. His last game was in June of 1971.
Oddly enough, Maye's career ended at roughly the same time that Arthur Lee Maye's career ended. Who was Arthur Lee Maye?

Why he was the name that Maye performed under as a professional doo wop singer!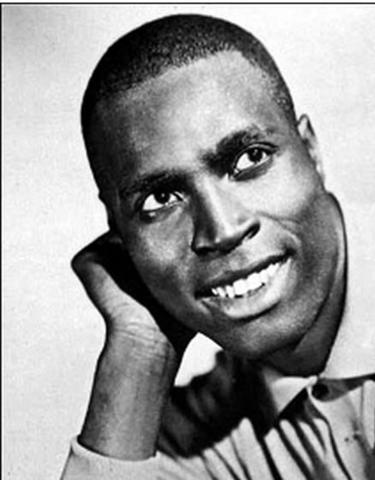 Maye grew up in Los Angeles, California where he sang with many future professional singers in his high school days, including members of the Platters, the Penguins and the Coasters.
After being signed by the Milwaukee Braves, Maye continued to record music while in the minor leagues. He did some recordings with singer Richard Berry, including doing back-up on Berry's original version of "Louie Louie."
He formed the band the Crowns and they had a number of regional hits in California, but never had that breakout smash.
Eventually, they began recording under just Arthur Lee Maye's name (no Crowns, although they continued singing with him), including one album for a company, Cash, that tried to "cash" in on Maye's baseball notoriety, labeling the album as Arthur Lee Maye of the Milwaukee Braves.
Oddly enough, Maye's baseball success hurt his music career. Once he went to the Major Leagues, the Crowns sort of drifted apart. Maye kept trying to record, and actually he had a very successful series of gigs playing in Houston when he played for the Astros. In fact, his gigs caused some controversy, because the owner of the club Maye played for, the Astros (Judge Roy Hofheinz) was suing the club that Maye was singing at because the club's name was The Dome's Shadow (being across the street from the Astrodome). That did not endear Maye to his boss, and likely played a part in Maye being dealt to Cleveland.
In any event, things just never broke big for Maye, either as a recording artist or a baseball player. Heck, in 1965, he was not even the most famous Lee Maye in baseball! Lee May, the three-time All Star outfielder who played 19 seasons, debuted that year!
After retirement, Maye stopped singing for awhile, although he released a country song in the 1970s. Luckily, during the 1990s, late in Maye's life, his early doo wop recordings were re-discovered and he got to do shows and festivals and conventions and the like.
It was nice that he had that (he passed away in 2002) because his music really was quite good. You can hear one of Maye's songs here.
Phil Milstein wrote an EXCELLENT overview of Maye's respective careers in Roctober Magazine. Milstein has it up online here. Be sure to read it – I only touch the surface of Maye's story, Milstein gives you the whole kit and caboodle.
The legend is…
STATUS: True
Feel free (heck, I implore you!) to write in with your suggestions for future installments! My e-mail address is bcronin@legendsrevealed.com.