Here is the latest in a series of examinations into urban legends about music and whether they are true or false. Click here to view an archive of the movie urban legends featured so far.
MUSIC URBAN LEGEND:Helen O'Hara was hired by Dexy's Midnight Runners after the lead singer of the band discovered her at a bus stop with her violin.
The story of a musician being pulled out of a crowd to join a band is a popular one, even if it is rarely true. Interestingly enough, in a past edition of Music Urban Legends Revealed, I spotlighted the true story of Scarlett Rivera, who Bob Dylan literally plucked from the obscurity of a New York sidewalk to perform on his album, Desire.
However, in the case of Helen O'Hara, violinist for Dexy's Midnight Runners from 1982 to 1987, the truth is less interesting than the fiction Kevin Rowland (lead singer of the band) came up with to explain how O'Hara joined the group.

Here's O'Hara with the group in the mid-80s (she is the female violinist, naturally)…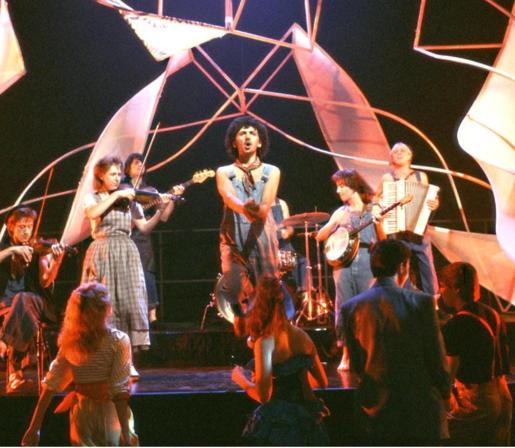 According to Rowland, he was driving past a bus stop in Birmingham, England when he saw O'Hara with her violin case. He pulled over and asked her to try out for the band and ta da! – a new member of the group.
In reality, though, O'Hara was one of three violinists from the Birmingham School of Music who the band auditioned in 1982 when Rowland had decided to change up the sound of the group. O'Hara, who had played in a rock band with a former member of Dexy's Midnight Runners, was the only one of the three who had experience with rock music and she landed the gig (she turned down an offer to play for the Madrid Philharmonic to take the Dexy's gig). She played on the band's smash hit, "Come on, Eileen"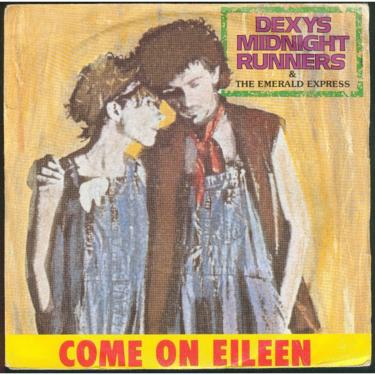 and stayed with the group until 1987.
As you would expect, for every Scarlet Rivera story out there, there are a hundred or so Helen O'Hara stories out there (not that O'Hara's real story is not interesting. Far from it. I think the idea of a lady choosing to try out for a rock band instead of taking a job in the Madrid Philharmonic is pretty darn cool. Just not the story that Rowland tried to turn it into).
The legend is..
STATUS: False
Feel free (heck, I implore you!) to write in with your suggestions for future urban legends columns! My e-mail address is bcronin@legendsrevealed.com