Here is the latest in a series of examinations into urban legends about TV and whether they are true or false. Click here to view an archive of the TV urban legends featured so far.
TV URBAN LEGEND: Angry about the cancellation of Buck Rogers in the 25th Century, the producer of the show let an intern direct the last episode – and the intern went on to become a prolific TV director!
A common piece of trivia (I've seen it a bunch of places, but I presume it originated at the Internet Movie Database) about the late 1970s/early 1980s TV series, Buck Rogers in the 25th Century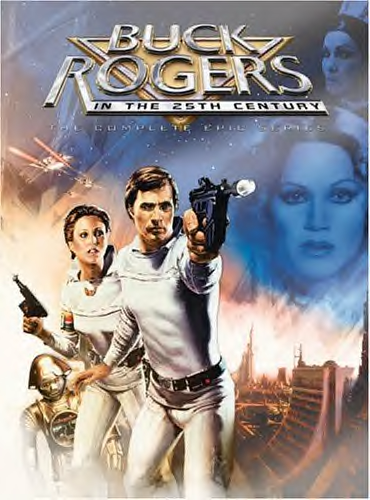 is the following:
The studio decided to cancel the series before the last episode was shot. The producer was evidently incensed that this happened, without his prior knowledge, and began to clear out his office immediately upon hearing the news. To exact a measure of revenge, however, he assigned an intern, Guy Magar, to direct the final episode. Magar had just happened to pop into the director's office to see if he needed anything just after the producer got the call about the cancellation. The studio had no idea that Magar had never before directed a TV show (or anything beyond a student film). Magar went on to direct episodes of "Sliders" (1995), "La Femme Nikita" (1997) and other shows.
Is it true?

This just does not appear to be true.
You see, Buck Rogers in the 25th Century WAS Magar's first TV directing work, but his first episode was in the first season of the show. The first of TWO seasons the show had! Heck, Magar's episode was not even the finale of season one!
I thought perhaps they just got Magar's name wrong, and the story is otherwise true, but nope, the directors of three of the last four episodes of the series were veteran TV directors. In fact, the finale was directed by legendary science fiction director Jack Arnold (It Came From Outer Space and The Creature From the Black Lagoon are just two of his many credits). The only non-veteran was David G. Phinney, who had directed two episodes in season one.
So I really don't know where this story comes from.
The legend is…
STATUS: False
Feel free (heck, I implore you!) to write in with your suggestions for future installments! My e-mail address is bcronin@legendsrevealed.com