Here is the latest in a series of examinations into urban legends about movies and whether they are true or false. Click here to view an archive of the movie urban legends featured so far.
MOVIE URBAN LEGEND: A movie studio spread rumors of the death of one of its actresses for publicity.
Florence Lawrence was one of the earliest movie stars. In fact, she is often nicknamed "The First Movie Star."
She began appearing in silent films in 1906 and soon became director D.W. Griffith's go-to leading lady for his short films that he made for Biograph Films in the early 20th Century.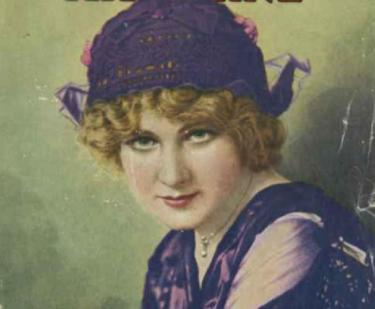 In the early days of silent films, actors and actresses were not credited, so Lawrence gained her fame as "The Biograph Girl."
Lawrence and her fellow Biograph star, leading man (and her husband) Harry Solter, tried to get work at another movie studio while working for Biograph. The other studio reported their efforts to Biograph and they were both promptly fired.
Lawrence was wooed by Carl Laemmle, founder and owner of Independent Moving Pictures Company of America (IMP) (the company would later become Universal). He wanted stars and Lawrence was one of the biggest in the business. However, having a star who was identified with a rival studio did not make Laemmle particularly happy, so he (or someone at IMP, at leaat) hatched up an outlandish publicity stunt – read on for the details!

They would first spread rumors that "The Biograph Girl" had been killed in a streetcar accident.
Then, after a suitable amount of time, IMP took out full page ads "debunking" the "lie" about her death, and, of course, noting her name and the fact that she was now starring in films for IMP.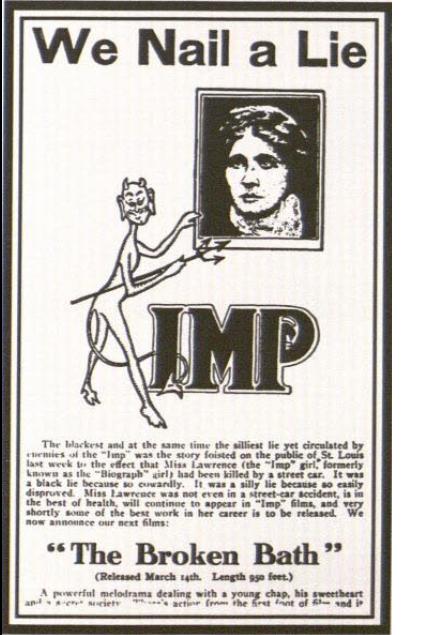 The publicity did wonders and Lawrence did many pictures for IMP and remained a star well into 1910s.
The legend is…
STATUS: True
Kelly R. Brown did a book on Florence Lawrence that is quite good. It is called Florence Lawrence, the Biograph Girl: America's First Movie Star
. It is well worth a read.
Feel free (heck, I implore you!) to write in with your suggestions for future installments! My e-mail address is bcronin@legendsrevealed.com.