Here is the latest in a series of examinations into urban legends related to architecture and whether they are true or false. Click here to view an archive of the magazine urban legends featured so far.
MAGAZINE URBAN LEGEND: Playboy canceled a nude spread for Phyllis Diller because it was "too sexy"
One of the very first female stand-up comedians to become famous nation-wide, Phyllis Diller had a reliable shtick that she continually worked all the way up until her final stand-up performance, when she was 85 years old (she passed away a decade later in 2012). She would make fun of her appearance and her lifestyle (in the early days, it was about how bad of a housewife she was) and she had crazy-looking hair.
For the release of her 1967 film with Bob Hope, Eight on the Lam, she even got written up in actual newspapers about beauty parlors picketing her film over her hair…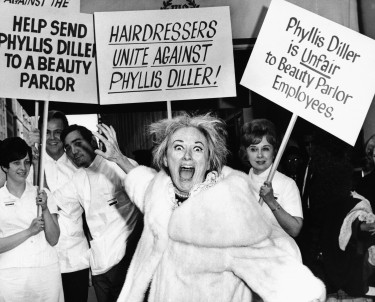 (Of course it was a gag, but it was a good enough gag that newspapers around the country picked it up as actual news)
A famous legend has popped up regarding Diller. As the story goes, she posed nude for Playboy, but the spread was "too sexy" so it was never published. Is that true? Read on to find out (plus to see a photo from the photo shoot!)

Diller told the whole story to TV Guide's Raven Snook back in 2006:
TVGuide.com: I read that you posed for Playboy. Is that true?
Diller: Yup.

TVGuide.com: Did they publish the pictures?
Diller: No! See, they had just published a spread that they meant to be funny. Do remember Mama Cass?

TVGuide.com: The large lady from the Mamas and the Papas?
Diller: [Laughs] Baby, that broad was fat, OK? Playboy did her in a foldout, and they thought a follow-up of a really thin woman would be funny. I was hot as a pistol in the '60s, and they thought I was skinny. Well, I never was bony-ugly skinny — I was shaped like a lady, and I actually had big t-ts! — so I wasn't what they were looking for at all.
Diller is correct that Playboy DID do a photo shoot with singer Cass Elliot that they published in 1967.
And they DID do a photo shoot with Diller at the time (when she was conveniently also promoting her new movie). Here is one of the photos from the shoot (Diller says they actually tried twice)…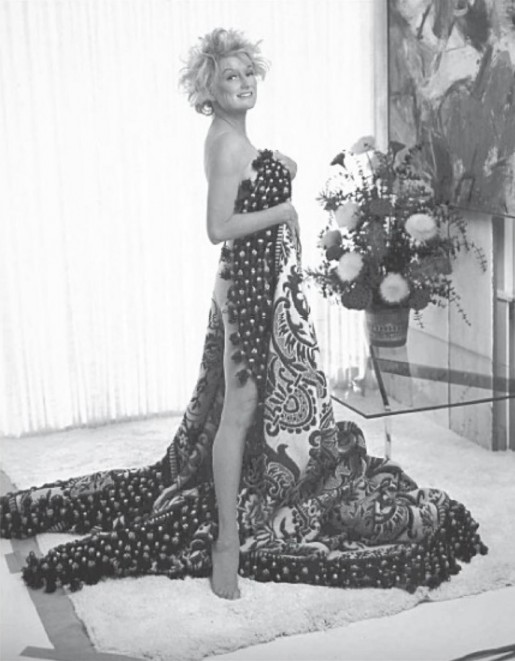 So since they never did publish the photo spread, I think it is fair enough to believe Diller's version of events. That they were going for a particular "goofy" angle and it didn't work so they didn't use the photos.
Diller then DID do a "goofy" centerfold for Field and Stream magazine in 1972…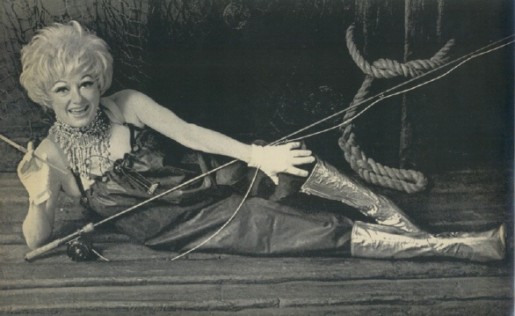 So, all things considered, I'm going with the legend as…
STATUS: True
Thanks to Raven Snook and the late, great Phyllis Diller for the info!
Feel free (heck, I implore you!) to write in with your suggestions for future urban legends columns! My e-mail address is bcronin@legendsrevealed.com