Here is the latest in a series of examinations into urban legends about the world of photography and whether they are true or false.
PHOTOGRAPHY URBAN LEGEND: Joe Rosenthal's photograph, "Raising of the Flag at Iwo Jima," was staged.
As we end Memorial Day this year, I thought it would be nice to clear up a bit of confusion about one of the most famous war photographs of all-time (heck, one of the most famous photographs of all-time period), Joe Rosenthal's photograph "Raising the Flag at Iwo Jima," a shot of five United States Marines and a United States Navy corpsman raising the United States flag during the Battle of Iwo Jima in World War II.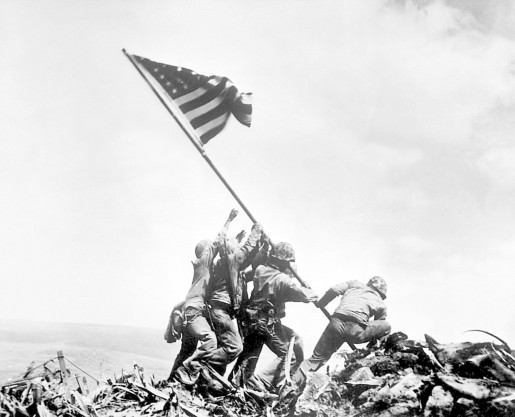 The photograph was an instant classic, but over the years, Rosenthal has been accused of staging the photograph.
Is that true?

No, it is not. And what is kind of irritating about this is that the proof behind this is SO strong and yet it keeps getting repeated. In part, though, because of an errant statement by Rosenthal himself.
After Rosenthal took the photograph in question, he then DID take a group shot of the Marines from Easy Company, a shot dubbed the "gung ho" shot…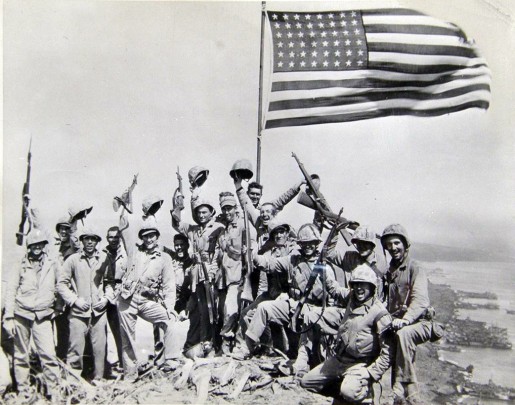 A little while later (after the flag raising shot had already become famous – the photo was published less than a day after Rosenthal took it, an astonishing turnaround for the time period), Rosenthal was asked if the photo was staged, and he thought he was being asked about the "gung ho" shot, and he said yes. So it became passed around that he acknowledged staging the famous shot. He did not.
Marine staff sergeant Bill Genaust took FILM of the flag raising, and you can clearly see the same thing Rosenthal shot. It is plainly evident that he did not stage the shot. It's just clearly false.
Bradley71289 did a great job on YouTube of showing just where in Genaust's film Rosenthal's photo was taken. Check it out:
The legend is…
STATUS: False
Feel free (heck, I implore you!) to write in with your suggestions for future installments! My e-mail address is bcronin@legendsrevealed.com.