Here is the latest in a series of examinations into urban legends about music and whether they are true or false. Click here to view an archive of the movie urban legends featured so far.
MUSIC URBAN LEGEND: Don Henley wrote "The Last Worthless Evening" about Michelle Pfeiffer.
In 1989, Don Henley had himself one heck of a career boost with his third solo album, End of the Innocence, which contained three Top 40 singles.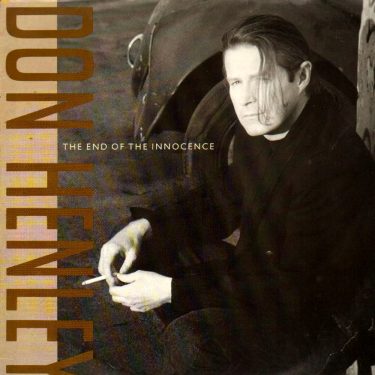 The title track, "End of the Innocence," plus "The Heart of the Matter" and "The Last Worthless Evening" (it also had a fourth single nearly make the top 40, "New York Minute")…
The song is about Henley telling a woman that she should be with him and if she does, she will no longer spend any more "worthless evenings". Here is the first verse:
I know you broke up with him
And your heart's still on the shelf
It's been over two years for me
And I'm still not quite myself

You can't be with someone new
And you can't go back to him
You're beginning to realize
That it's sink or swim

I see you around sometimes
And my heart just melts
You're lookin' like if you had your wish
You'd be somewhere else

And it just breaks my heart
To see you here this way
Someday I'll get the nerve
To walk up to you and say

This is the last worthless evening
That you'll have to spend
Just gimme a chance
To show you how to love again
The longtime rumor is that the song is about famed movie star Michelle Pfeiffer. Is that true?

Henley has never outright confirmed that it was about Pfeiffer, but he has said so much about the song BESIDES explicitly saying that it was about Pfeiffer that I think there's enough there to still go with a true here.
During concerts, Henley repeatedly tells the story of the inspiration for the song. As he tells it, he was at a Hollywood party in the late 1980s (the song says it had been two years for Henley. He broke up with his then-fiancee, actress Maren Jensen, in 1986. So that would place the party in 1988, a year before Henley released the song.
Henley then mentions seeing the blonde Hollywood "it" girl, who had just broken up with her husband and was sitting on a couch at the party smoking a cigarette next to her friend, Jack Nicholson, with whom she had then recently co-starred in a movie together. Henley asked her for a cigarette, she just shoved one at him and he walked away, much to Nicholson's amusement (Nicholson remarked "Well played, Henley").
Pfeiffer is blonde, she broke up with her husband, Peter Horton, in 1988 and she co-starred with Nicholson in 1987's "The Witches of Eastwick".
In other versions of the story (again, Henley tells the story a LOT), he also mentions that she later got married and had kids. Pfeiffer is currently married to famed TV writer David E. Kelley and has two children with him.
There's only so many blonde Hollywood "it" girls of the late 1980s, and Kim Basinger doesn't fit the clues. It pretty much has to be Pfeiffer. So much so that even without direct confirmation, I'm willing to go with the legend as…
STATUS: True
Feel free (heck, I implore you!) to write in with your suggestions for future urban legends columns! My e-mail address is bcronin@legendsrevealed.com