Here is the latest in a series of examinations into urban legends about TV and whether they are true or false. Click here to view an archive of the TV urban legends featured so far.
TV URBAN LEGEND: Dick Gregory accidentally received over nine million votes in the 1968 Presidential Election.
Some time ago, I did a pair of legends about celebrities who allegedly received actual support for their independent presidential campaign. In the case of Gracie Allen, it was false. However, in the case of comedian Dick Gregory, he actually did pretty well.
The popular comedian became more of a political figure after the release of his 1964 autobiography (it sold roughly ten million copies!!!).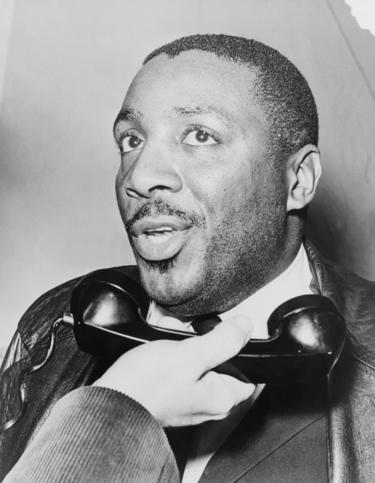 In 1967, he unsuccessfully ran for the office of the Mayor of Chicago.
In 1968, Gregory ran as a write-in candidate for the President of the United States. He won a remarkable 47,097 votes! However, a few commenters noted that he "won" a lot more than that. Read on to find out!

Reader Rena heard that he actually won 9 million votes. That was true…sort of.
You see, there was a giant computer system called the News Election Service that delivered the most up-to-date information to the newspapers and television networks of the United States for the election and the computer system had some major glitches that led to widespread delays which caused an already tense and close election become even MORE tense as it took forever to actually find out who won between Richard Nixon and Hubert Humphrey (in the end, Nixon won the Electoral College handedly while barely carrying the popular vote).
The most common glitch was just that it took a long time to get results to the point where they had to shut the main computer down and use slower back-up computers (hence the slow results), but there were occasional glitches even bigger than that, like one state having 600 precincts in a county reporting votes while the county only had 200 precincts period!
And, yes, in the state of Pennsylvania, Dick Gregory was reported to have received 9,000,000 votes…before any precinct had reported in!
So no, Rena, Gregory didn't actually receive nine million votes, but a glitch DID say he did at one point, even though the glitch was false on the face of it, so I don't think that it was a situation where anyone actually ever believed he had received the votes for real.
Still, nearly 50,000 votes is an amazing turnout for a write-in candidate, so Gregory should be proud.
The legend is…
STATUS: True
Thanks to Rena for the question and thanks to commenter "Researcher" for the information!
Feel free (heck, I implore you!) to write in with your suggestions for future installments! My e-mail address is bcronin@legendsrevealed.com