Here is the latest in a series of examinations into urban legends about music and whether they are true or false. Click here to view an archive of the movie urban legends featured so far.
MOVIE URBAN LEGEND: Frank Capra accidentally tried to accept an Oscar that he didn't win.
In 1933, Frank Capra directed Lady for a Day, a touching story about an old woman whose friends conspire to trick her visiting daughter (who she sent away to Europe when she was an infant and with whom she has only communicated with through letters) into thinking that her mother is a wealthy member of society and not the street vendor that she actually is.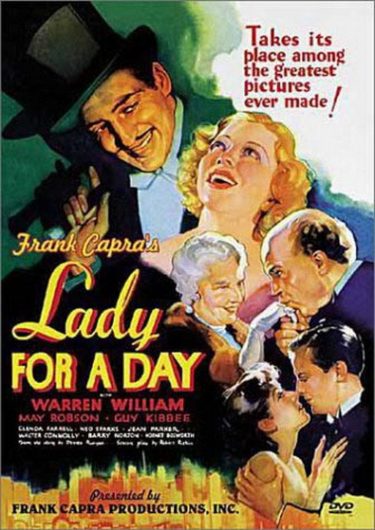 Here's Capra on the right, screenwriter of the film, Robert Riskin, on the left and May Robson, who played the title role, in the midddle.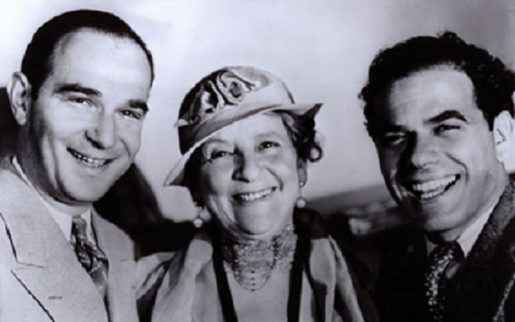 The film was the first Columbia Pictures film to be nominated for an Academy Award and was the first film that Frank Capra was nominated for Best Director for, as well. Made with a bunch of no-names because no studio would lend their top talent to Columbia, the film was a surprise hit and Capra felt that their odds were strong that they would sweep the Oscars.
His confidence, as it turned out, led to a shocking gaffe…

Now, for the first few years of the Academy Awards, the eligibility of the films was a 12-month period, similar to how TV shows are eligible for the Emmy's. So it would take place over a season. They would air the Oscars towards the end of the year. However, starting with the 1935 Oscars, they decided to do it as just one calendar year. The problem with that, of course, is adjusting to the new rules,
so they skipped the 1933 Oscars entirely and just tacked the second half of 1932 on to the all of 1933 for the 1934 Oscars and then they went calendar year from that point forward.
Under the old rules, Lady for a Day (released in September 1933) would have been eligible for the 1934 Academy Awards, but Frank Lloyd's film, Cavalcade (released in January 1933), would have been eligible for the 1933 Academy Awards…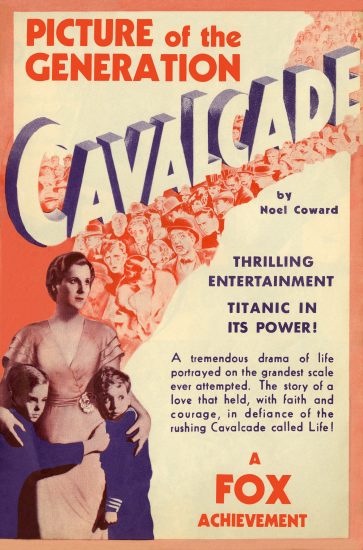 Under the new rules, they were both eligible for the 1934 Oscars.
They ended up both getting nominated for Best Director and Best Film.
When presenter Will Rogers announced the winner, he simply said, "Well, well, well, what do you know! I've watched this young man for a long time. It couldn't happen to a nicer guy. Come up and get it, Frank!" Capra, at the time, was 36 years old. Lloyd was 48. Combine that with his confidence that his picture was the tops, Capra stood up and walked to the stage.
Then he realized that the spotlight had landed on Lloyd, not him. He later recalled,
"That walk back — through applauding V.I.P.s yelling 'Sit down! Down in front! Sit down!' as I obstructed their view — was the longest, saddest, most shattering walk in my life. I wished I could have crawled under the rug like a miserable worm. When I slumped in my chair I felt like one. All my friends at the table were crying."
May Robson also lost Best Actress to Katharine Hepburn (the first of Hepburn's record FOUR Best Actress Oscars). And Cavalcade, of course, won Best Picture. So it was a bad day for Capra all around.
He vowed to never attend another Academy Awards ceremony. His promise held up…until the very next Academy Awards, when he was once again nominated for Best Director and Best Film for It Happened One Night…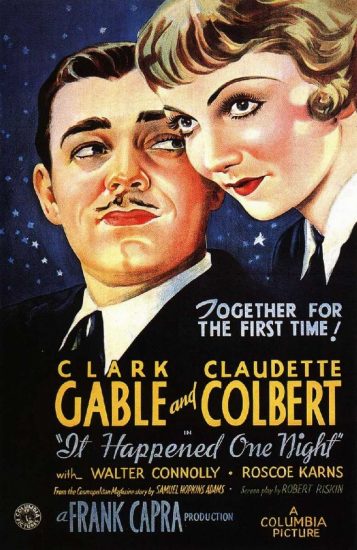 He not only showed up, he was there for a historic achievement of the movie being the first film to sweep the four major categories (Best Actor, Best Actress, Best Director and Best Picture).
So it all worked out, but boy, what an embarrassing situation. Rogers, for his part, tried to play it off by also having the third nominee that year, George Cukor, ALSO come up to the stage!
The legend is…
STATUS: True
Thanks to Spook Central for the Slimer scene from the screenplay and thanks to Adam M. for the great piece of information!
Be sure to check out my archive of Movie Legends Revealed for more urban legends about the world of films.
Feel free (heck, I implore you!) to write in with your suggestions for future installments! My e-mail address is bcronin@legendsrevealed.com.