Here is the latest in a series of examinations into urban legends about music and whether they are true or false. Click here to view an archive of the movie urban legends featured so far.
MUSIC LEGEND: Lorenz Hart wrote new lyrics to the same melody for three different songs until finally coming up with "Blue Moon" on the fourth try.
Richard Rodgers and Lorenz Hart were two of the most successful musical composers of the 20th Century. Rodgers would write the music and then Hart would write the lyrics. Sadly, Hart would eventually become an alcoholic and his drinking problem eventually broke up the partnership soon before Hart passed away in 1943. Rodgers would begin to work with the lyricist, Oscar Hammerstein II. Their partnership also worked out fairly well.
Anyhow, in the early 1930s, Rodgers and Hart were hired by Metro-Goldwyn-Mayer to do a song for a movie that never came about called Hollywood Party, which would be a basic revue where MGM's biggest stars would do numbers. Rodgers and Hart came up with a song that Jean Harlow would have sang about her saying her prayers about hoping to become a movie star. Again, the movie didn't happen. MGM copyrighted the unpublished work.
Later, the two men were hired to write a title song for the new major motion picture, Manhattan Melodrama, about childhood friends who come back into each other's world when one of them is the district attorney (and later running for governor) and the other is a criminal. The criminal's girlfriend eventually ends up falling for the politician friend and their friendship is tested when the public believes that the district attorney covered up one of his old friend's crimes.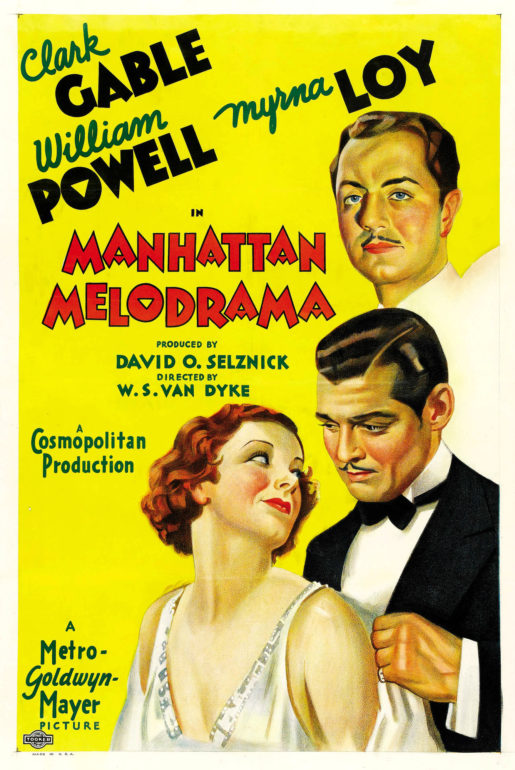 Hart wrote new lyrics for the previous song but once again, it didn't work and it was pulled from the movie.
However, the filmmakers then went back to Lorenz and Hart and asked for them to come up with a song for a nightclub scene and sure enough, they changed the lyrics enough and FINALLY the song was published and it was called "The Bad in Every Man" but, well, just listen to it…


Yep, you know that tune!
Jack Robbins was the head of MGM's record side and after the movie came out, he thought that the tune could be a hit, but he felt that the lyrics were too dark, so he asked Hart to try again and do something more romantic and that became "Blue Moon"!
The legend is…
STATUS: True
Feel free (heck, I implore you!) to write in with your suggestions for future urban legends columns! My e-mail address is bcronin@legendsrevealed.com