Here is the latest in a series of examinations into urban legends about music and whether they are true or false. Click here to view an archive of the music urban legends featured so far.
MUSIC LEGEND: Looking Glass' "Brandy (You're a Fine Girl)" was written about a New Jersey urban legend of a woman spurned by a sailor.
In 1972, the band Looking Glass had its biggest hit with the song, "Brandy (You're a Fine Girl)," about a barmaid who is love with a sailor who can never truly love her back because he is too dedicated to his sailor's life (As the chorus goes, "Brandy, you're a fine girl. What a good wife you would be, but my life, my love and my lady, is the sea").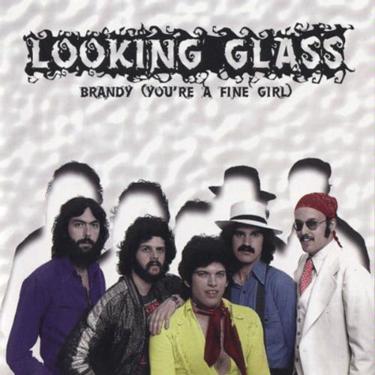 The band Looking Glass formed as a college group when the members of the band were attending Rutgers University in New Brunswick, New Jersey. (only lead singer and lead guitarist Elliot Lurie and pianist and backing singer Larry Gonsky stuck with the band after college, they added drummer Jeff Grob and Bassist and backing singer Pieter Sweval after they graduated).
Well, also in New Brunswick is a legend of a woman that bears a striking resemblance to the song, "Brandy (You're a Fine Girl)."
As the story goes, Mary Ellis, who moved to New Brunswick with her sister, Margaret, when Margaret married a General in New Jersey, was quite a character. She was a major suffragist, voting in every election despite technically not being allowed to do so. She passed away in 1828 at the age of 78. Rather than being buried in a graveyard, though, she chose to be buried in a plot of land facing the Raritan River.
It remains there to this day (although for many years, it had been knocked over).
In a 1956 article about Ellis, it mentions the urban legend that she had her grave face the river because she was in love with a captain and he vowed to return from the sea to marry her and he sailed down the Raritan, but never returned and so she wanted to face the Raritan in honor of him. However, there's no evidence of such a love affair and it really doesn't fit what people knew about Ellis otherwise. More likely, people just tried to come up with their own stories for why this grave is in the middle of the town and not in a cemetery.
Still, that's a heck of a coincidence, right? Of course, the writer of the song, Lurie, has been asked about this a lot over the years. He told Dave Paulson in 2016, "Absolutely not. Now, I have heard that story and I have seen it online, and if that story is true, it's a remarkable coincidence."
This is one of those things where we just have to judge how believable Lurie is and honestly, I don't see why you would lie about something like this. It's not like he would owe any money to the Ellis family for the song, so if he says it's a coincidence, I tend to believe him. It's a wild coincidence, though.
Amusingly, the song was named "Brandy" after an old girlfriend of Lurie's named Randy, but he thought "Brandy" sounded more obviously feminine. The amusing thing about THAT is that the success of the song "Brandy" later led to another song with the same title changing its name to "Mandy," which I wrote about in an old Music Legends Revealed here.
The legend is…
STATUS: I'm Going With False.
Feel free (heck, I implore you!) to write in with your suggestions for future urban legends columns! My e-mail address is bcronin@legendsrevealed.com