Here is the latest in a series of examinations into urban legends about musicals and whether they are true or false. Click here to view an archive of the musical urban legends featured so far.
MUSICAL URBAN LEGEND: The Kennedys being referred to as "Camelot" came about directly because of the musical Camelot.
When John F. Kennedy was elected as the President of the United States in 1960, he was the youngest man ever elected President (he remains today the youngest man ever elected President). Kennedy and his wife, Jacqueline, and their two young children, Caroline and John Jr., were soon the most recognizable family in the United States.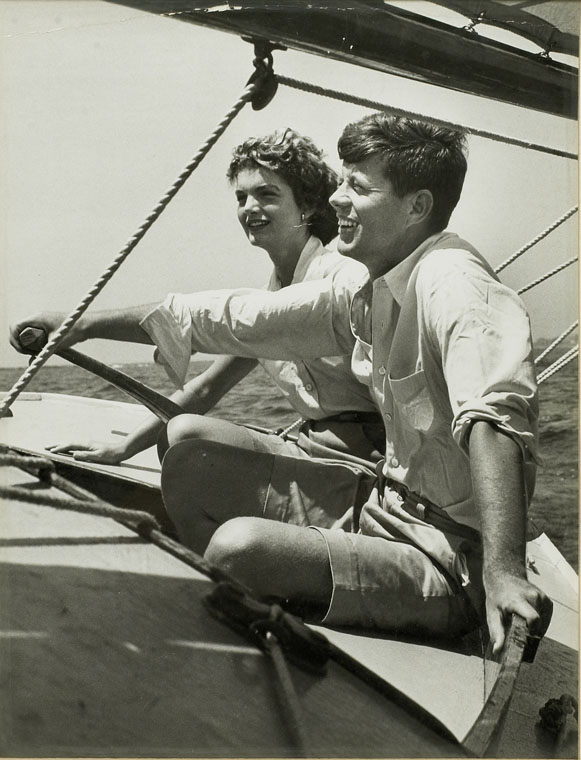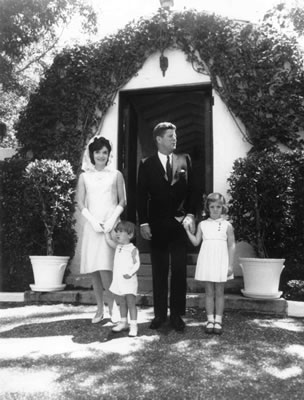 In 1956, Alan Jay Lerner and Frederic Loewe debuted their classic musical, My Fair Lady, which was one of the most successful musicals of all time (and remains one of the most popular musicals ever). So their follow-up project was one of the most anticipated musicals that you could imagine. They ultimately decided on adapting T.H. White's take on King Arthur and the Knights of the Round Table, The Once and Future King.
Titled Camelot, the musical starred Richard Burton as King Arthur, Julie Andrews as Queen Guenevere and a young Robert Goulet as Sir Lancelot. It opened in 1960, just one month after Kennedy was named the next President of the United States (the show's run ended in January 1963).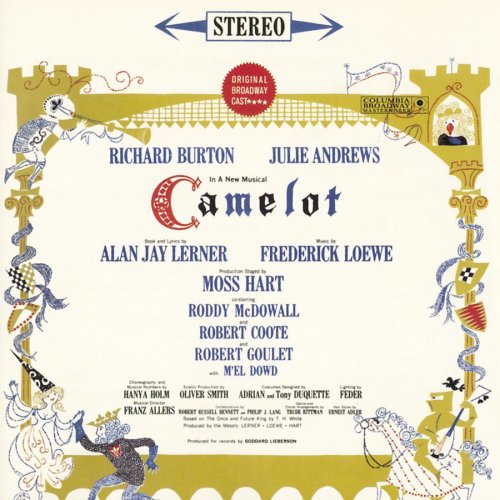 After a bit of a false start, it was buoyed by a performance of four of the songs from the musical on the Ed Sullivan Show, leading to Camelot also becoming a rousing success.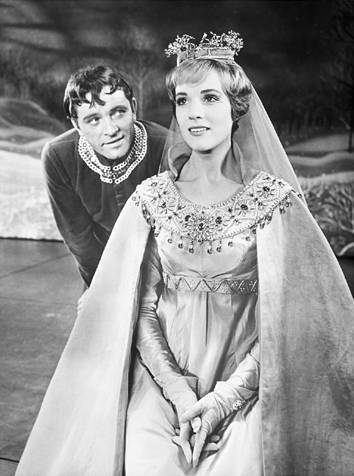 For years, the Kennedys have been referred to as "Camelot."
Was there a connection?
I know I, for one, felt that that was just some general term that some reporter had applied to the family, due to the sort of almost royal quality that the clan was treated with at the time, with JFK, Jackie and John's younger brother, Bobby Kennedy. It just sounds like something a newspaper columnist would have coined. And while I certainly figured that the musical being popular at the time would have played some part in the naming process, I also figured it was more a matter of the term "Camelot" just being part of the general zeitgeist of the time.
However, not only was the musical expressly involved in the coining of the term, the term was actually coined by, of all people, Jacqueline Kennedy herself!
On November 29, 1963, just one week after the assassination of John F. Kennedy, his grieving widow, Jacqueline, in some sort of attempt to deal with her grief, called in noted political journalist/author, T.H. White (yes, he had the same initials as the guy who wrote the King Arthur stories – weird, right?) for an extensive interview, some of which were published in a Life magazine feature the next week, but the rest was held back until a book White wrote in the late 1970s.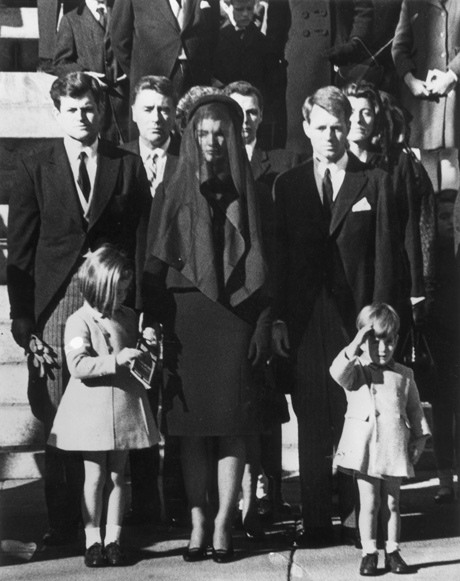 Be forewarned, these are the expressions of a woman dealing with a great deal of grief you're about to read…
But there's this one thing I wanted to say… I'm so ashamed of myself… When Jack quoted something, it was usually classical… no, don't protect me now… I kept saying to Bobby, I've got to talk to somebody, I've got to see somebody, I want to say this one thing, it's been almost an obsession with me, all I keep thinking of is this line from a musical comedy, it's been an obsession with me… At night before we'd go to sleep… we had an old Victrola. Jack liked to play some records. His back hurt, the floor was so cold. I'd get out of bed at night and play it for him, when it was so cold getting out of bed… on a Victrola ten years old—and the song he loved most came at the very end of this record, the last side of Camelot, sad Camelot… "Don't let it be forgot, that once there was a spot, for one brief shining moment that was known as Camelot."…There'll never be another Camelot again…
Do you know what I think of history? … For a while I thought history was something that bitter old men wrote. But Jack loved history so… No one'll ever know everything about Jack. But … history made Jack what he was … this lonely, little sick boy … scarlet fever … this little boy sick so much of the time, reading in bed, reading history … reading the Knights of the Round Table … and he just liked that last song.
The legend is…
STATUS: True
Thanks to T. H. White for the wonderful interview. If you are interested in reading more, check out his book In Search of History
.
Here's the first reprise of Camelot (the one that Kennedy is referring to is the second reprise, sung by Richard Burton, but since I can't find that one, better to hear this one by Julie Andrews that has the same lyric than not have anything, right?).
Feel free (heck, I implore you!) to write in with your suggestions for future urban legends columns! My e-mail address is bcronin@legendsrevealed.com