Here is the latest in a series of examinations into urban legends about movies and whether they are true or false. Click here to view an archive of the movie urban legends featured so far.
MOVIE URBAN LEGEND: J. Edgar Hoover had casting say over the film The FBI Story.
The FBI Story was a 1956 history of the Federal Bureau of Investigation written by Don Whitehead, the Washington DC bureau chief of the New York Herald Tribune. Whitehead was carefully picked out before the FBI would allow him to write the authorized history of the FBI, although it should be noted that Whitehead did not (officially, at least) provide the text of the book to the FBI for approval before publication. Still, just knowing that the FBI would be willing to approve his book as the "official" history of the FBI was likely incentive enough for Whitehead to keep his book complimentary of the Bureau and its famous head, J. Edgar Hoover.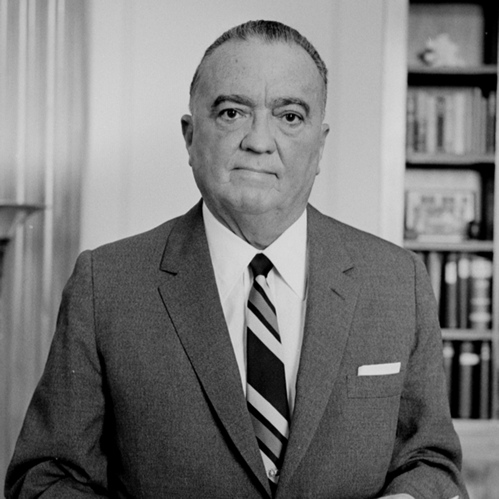 The book was a massive smash, not only becoming one of the highest-selling books of 1956, but of 1957, as well!
In 1959, a film version was made, starring Jimmy Stewart.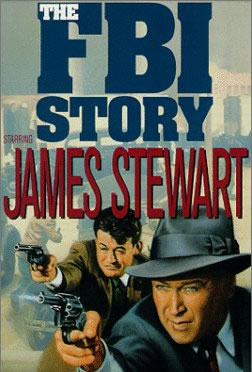 This time around, the film was not just APPROVED by the FBI, it was practically contolled/sanitized by Hoover, who overaw the film personally at times, but always had at least two FBI men with director Mervyn LeRoy.
Read on for more!
LeRoy was a friend of Hoover's, but Hoover still had his men investigate LeRoy thoroughly before allowing him to direct the film. The same vetting process went for everyone else, right down to the carpenters and electricians working on the film (according to LeRoy).
During the film, Hoover actually had LeRoy re-shoot scenes that Hoover did not feel portrayed the FBI in the best possible light.
Hoover would even be there at casting to tell LeRoy which possible actors looked like real FBI men, so that they should be cast.
Hoover appeared briefly in the film, even, to add even more "approved by the FBI" status to the film.
The result was, as you might expect, a pretty bland, sanitized take on how the FBI are the greatest heroes known to man.
But hey, you wouldn't want to make J. Edgar Hoover mad, would you?
The legend is…
STATUS: True
Feel free (heck, I implore you!) to write in with your suggestions for future urban legends columns! My e-mail address is bcronin@legendsrevealed.com