Here is the latest in a series of examinations into urban legends about movies and whether they are true or false. Click here to view an archive of the movie urban legends featured so far.
MOVIE URBAN LEGEND: Kirk Cameron will not kiss any woman other than his wife, not even for an acting role.
Kirk Cameron is a curiosity in the film world, as the former Growing Pains star pursues a career still as an actor (mostly in films) but at the same time, he also has his own Christian evangelical ministry – The Way of the Master.
Cameron's identity as a Christian evangelist naturally impacts the roles he takes as an actor, as he chooses to concentrate on films having to do with his faith.

These include the Left Behind film series (about the people on Earth who are, well, left behind, after the good Christians go to heaven during the Rapture) and the recent surprise independent film hit, Fireproof.
In the film, Fireproof, Cameron plays a fireman whose marriage is falling apart, at least partially due to his temper and his addiction to internet pornography. Through a renewed faith in God, though, he repairs his life and his marriage.
In the film, Cameron acts opposite actress Erin Bethea, who plays his wife in the film.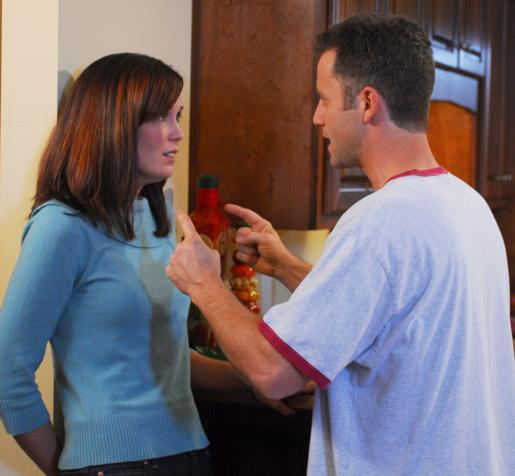 However, Kirk Cameron is married to Chelsea Noble, an actress who played his girlfriend in the later seasons of Growing Pains.
Cameron believes strongly in the sanctity of marriage, to the point where he will not kiss anyone but his wife!
So how does that work when the guy is in the acting domain, you might ask?
Well, in Fireproof, a dramatic kiss takes place to mark the reconciliation between Cameron's character and his wife. When it came time to shoot the scene, though, Chelsea Noble played the wife instead of Erin Bethea! Noble wore a wig and the director had the scene lit so that the kiss would appear in silhouette, so that when they kiss, the audience cannot tell that it is not Erin Bethea in the scene.
Now that's some real dedication to a principle right there! Talk about taking out insurance for your beliefs!
The legend is…
STATUS: True
Feel free (heck, I implore you!) to write in with your suggestions for future urban legends columns! My e-mail address is bcronin@legendsrevealed.com