Here is the latest in a series of examinations into urban legends about movies and whether they are true or false. Click here to view an archive of the movie urban legends featured so far.
MOVIE URBAN LEGEND: Elvis Presley's first on-screen kiss became a Catholic nun a few years later.
Dolores Hart was the stage name for Dolores Hicks, a girl from Chicago whose parents divorced when she was a young girl (after the family had moved to Los Angeles so that her parents could each pursue a career in show business). While living back in Chicago with her grandparents, Hicks attended parochial school and also spent a lot of time with her grandfather, who was a movie projectionist.
Eventually, Hicks grew up to pursue a career in films, as well, and at the age of 18 years old, she appeared in one of Elvis Presley's first movies (to be more precise, it was his second film to be released), Loving You under the stage name Dolores Hart…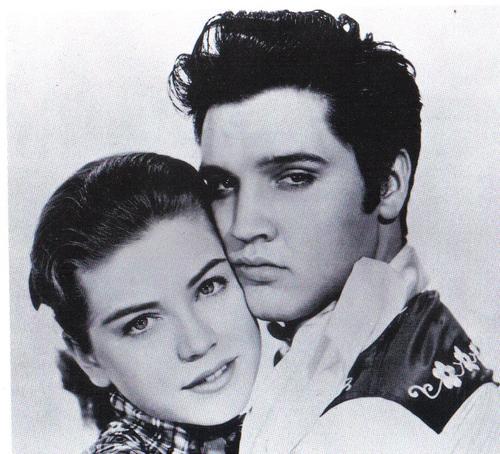 The next year, Hart appeared in ANOTHER film with Elvis as his love interest, King Creole.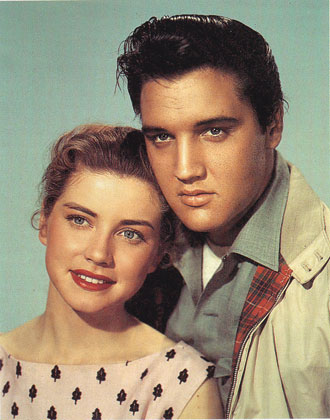 The film is notable for not only being Elvis' favorite film that he starred in, but also for being the first film in which Elvis had an on-screen kiss. And that kiss was with Dolores Hart.
What she later did with her life, though, was quite surprising…

Hart appeared in two other films in 1957 and 1958 besides her two Elvis films.
In 1959, she appeared on Broadway and earned a Tony Award nomination for Best Featured Actress in the play The Pleasure of His Company.
The next year, she starred in what is most likely her most famous film (although the Elvis roles are notable, as well, of course), Where the Boys Are.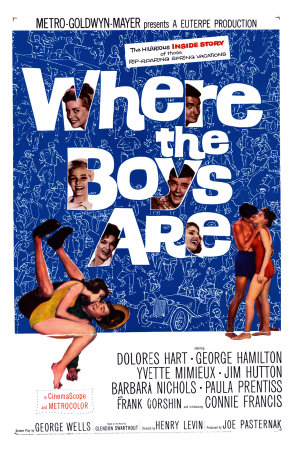 The film was about four female college co-eds on Spring Break in Florida. Besides Hart, it co-starred Connie Francis, Paula Prentiss and Yvette Mimieux as her friends.
The film was notable for its fairly frank depiction of sexuality (for 1960, at least). Connie Francis had a hit song with her rendition of the title track of the movie.
While filming her next film, 1961's St. Francis of Assisi, Hart actually met the Pope in Rome.
Around this time, even though she was dating (and eventually engaged to) a Los Angeles businessman named Don Robinson, Hart began seriously thinking of pursuing a role in the Roman Catholic Church.
Finally, after finishing her last film, 1963's Come Fly With Me, Hart broke off her engagement and, at 25 years of age, entered a convent to become a nun.
She became a nun at the Benedictine Abbey of Regina Laudis in Bethlehem, Connecticut. She is known as Sister Dolores. In 2001, she became the Prioress of the Abbey.
While a member of the Abbey, however, Sister Dolores continued to be a member of the Academy of Motion Picture Arts and Sciences and is the only nun who actually casts a vote come Oscar time.
Sister Dolores uses her Hollywood past frequently to help raise money for charity.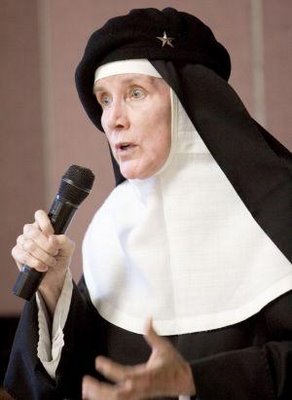 Sadly, Sister Dolores has peripheral idiopathic neuropathy disorder, a painful neurological disorder that affects many people every year. In April of 2006, she testified in Washington DC on behalf of the need for more research regarding the disease.
Through all the constant pain, however, Sister Dolores continues to be a great force for good, running her Abbey and organizing many charity events every year.
Amusingly enough, one of Elvis's last films co-starred Elvis and Mary Tyler Moore about a man (Elvis) who unknowingly falls in love with a nun (Moore)…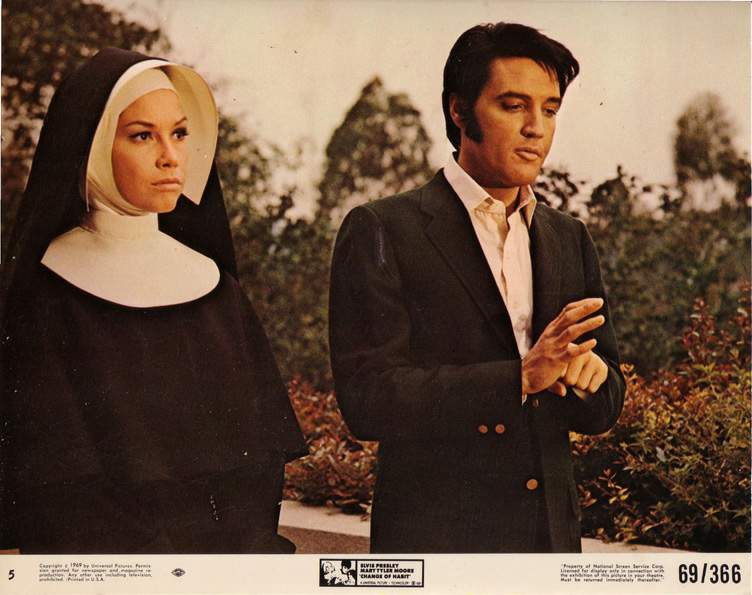 The legend is…
STATUS: True
Feel free (heck, I implore you!) to write in with your suggestions for future urban legends columns! My e-mail address is bcronin@legendsrevealed.com
Tags: Benedictine Abbey of Regina Laudis, Best Featured Actress, Change of Habit, Come Fly With Me, Connie Francis, Dolores Hart, Dolores Hicks, Don Robinson, Elvis Presley, King Creole, Loving You, Mary Tyler Moore, Paula Prentiss, Prioress of the Abbey, Sister Dolores, St. Francis of Assisi, The Academy of Motion Picture Arts and Sciences, The Pleasure of His Company, Tony Award, Where the Boys Are, Yvette Mimieux