Here is the latest in a series of examinations into urban legends about movies and whether they are true or false. Click here to view an archive of the movie urban legends featured so far.
MOVIE URBAN LEGEND: Frances McDormand almost lost her role in Blood Simple because she had to watch a soap opera.
Looking back, a lot was riding on Blood Simple, the brilliant noir crime film by Joel and Ethan Coen.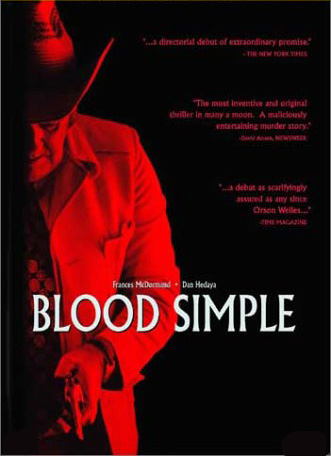 It was the directorial debut of the Coen Brothers.
It was Frances McDormand's film debut.
And Frances McDormand and Joel Coen have been married since 1984.
And yet, it was almost all de-railed because of…a soap opera?!?

Here's McDormand in a scene from Blood Simple…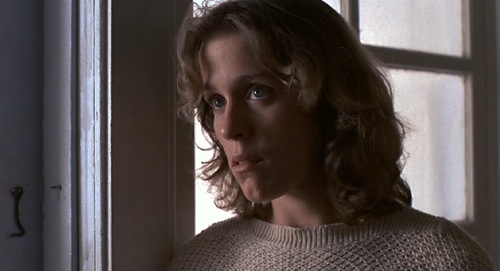 You see, McDormand auditioned for the role of Abby in Blood Simple (she got the audition because her roommate, the Coen Brothers' first choice, couldn't do the part, so her roommate suggested McDormand. Her roommate, by the way, was Holly Hunter) and did pretty well.
So well that the Coen Brothers wanted to continue the audition later that afternoon.
And McDormand actually had to tell them NO, and better yet, the reason was because she had to watch a soap opera!
As it turned out, McDormand had a friend who had just gotten a gig on a soap opera, and his first episode was that day and McDormand had promised to watch it, so she could not make the scheduled audtion callback.
The brothers were reasonably befuddled at her response, especially her reasoning.
However, they liked her enough that they let her re-schedule for later on in the evening, and it, of course, all worked out for the best!
Still, you have to admire the fact that McDormand was willing to possibly hurt her career all to support a friend.
The legend is…
STATUS: Basically True
Feel free (heck, I implore you!) to write in with your suggestions for future urban legends columns! My e-mail address is bcronin@legendsrevealed.com