Here is the latest in a series of examinations into urban legends about music and whether they are true or false. Click here to view an archive of the music urban legends featured so far.
MUSIC URBAN LEGEND: The Rolling Stones' song "Wild Horses" is based on something Marianne Faithfull said after almost overdosing.
The song "Wild Horses" appears on the 1971 Rolling Stones album, Sticky Fingers.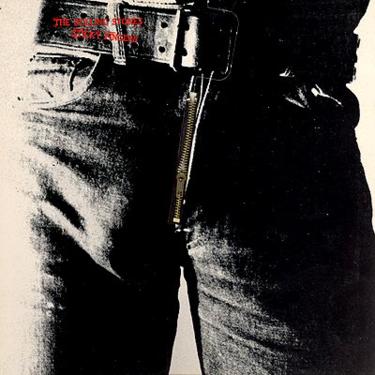 It's likely one of the most beautiful songs that the band ever released, and it has been covered numerous times, with the most notable cover likely being by The Sundays (The Sundays' version is the one that's typically used in commercials).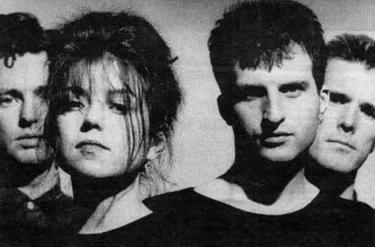 For years (heck, including right now), "Wild Horses" was said to have been written about Marianne Faithfull, Mick Jagger's girlfriend of a number of years in the late 1960s.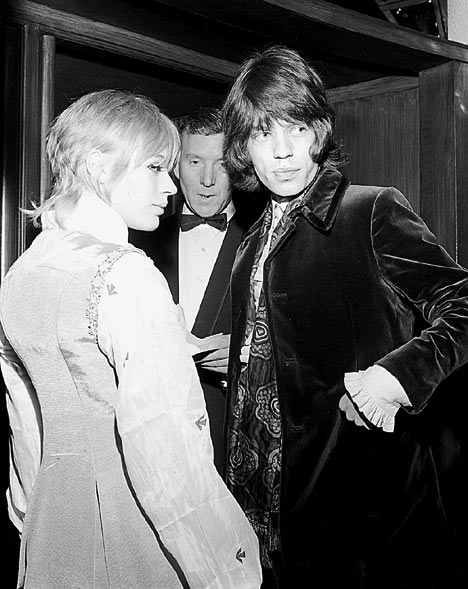 As the story goes, Faithfull, who had serious drug problems for years, went along with Mick Jagger in July 1969 for the filming of the drama Ned Kelly.
She was going to play Kelly's sister in the film, but soon after she arrived in July of 1969, it was clear to her that her relationship with Jagger was deteriorating, so the day after she landed in Australia, Faithfull landed in the hospital from an overdose of sleeping pills.
She was in a coma for a time, and when she awoke, she supposedly told Jagger, "Wild horses couldn't drag me away."
That, right off the bat, is a bit suspicious, because I've read differing accounts that said Jagger said it to her, and when you start seeing people just refer to lines decades later without sources, well, like I said, it's a bit suspicious. These days, Faithfull says it was she who said it, but she has not always been exactly accurate in the past when it comes to, you know, facts (heck, I've even covered one of them in the first installment of Music Legends Revealed).
The kicker, though, is that Jagger did not even come UP with the phrase "Wild Horses" on the song! Keith Richards typically would come up with melodies for the songs he would co-write with Jagger, but occasionally, like in the case of "Wild Horses," he would come up with the melody and the chorus. So in late 1969, Jagger wrote the lyrics to Richards' melody and chorus, "Wild Horses."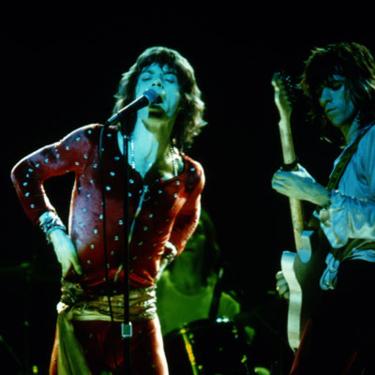 Richards, at the time, was still in a loving (although also a drug-fueled) relationship with Anita Pallenberg.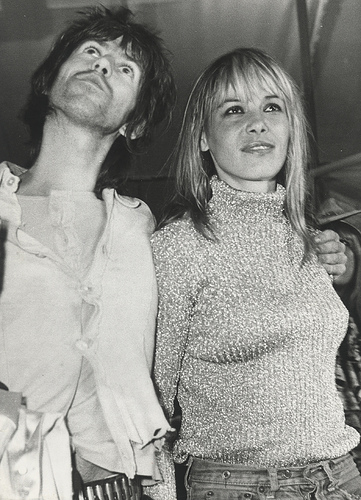 Their first child, Marlon, was born in August of 1969. However, the Stones had already agreed to do their first United States concert tour in a number of years, so only a few months after the birth of his son, Marlon (born August 10, 1969) Richards left for America.
So taking a look at the lyrics of "Wild Horses," you can pretty easily see what's what.
Richards is in a happy relationship and just left his longtime girlfriend and newborn son to go to another country for a few months.
Jagger is in a relationship that is falling apart (by the Spring of 1970, Jagger and Faithfull had split permanently – by late Spring 1971, Jagger was married to another woman).
So look at the lyrics, keeping in mind that Richards came up with the "Wild Horses" line and Jagger came up with the verses…
Childhood living is easy to do
The things you wanted I bought them for you
Graceless lady, you know who I am
You know I can't let you slide through my hands

Wild horses couldn't drag me away
Wild, wild horses couldn't drag me away

I watched you suffer a dull aching pain
Now you decided to show me the same
No sweeping exits or offstage lines
Could make me feel bitter or treat you unkind

I know I dreamed you a sin and a lie
I have my freedom but I don't have much time
Faith has been broken, tears must be cried
Let's do some living after we die

Wild horses couldn't drag me away
Wild, wild horses, we'll ride them someday
You have basically two disparate songs, don't you?
The melancholy of the verses matched with the happy chorus.
Okay, now let's see what the Glimmer Twins have said ABOUT the song…
In December of 1969, RIGHT AFTER THE SONG WAS RECORDED, Richards said:
I wrote this song because I was doing good at home with my old lady, and I wrote it like a love song. I just had this, Wild horses couldn't drag me away, and I gave it to Mick, and Marianne (Faithfull) just ran off with this guy and he changed it all around but it's still beautiful.
Then, in 1971, soon after the song's official release, Richards said:
Yeah (it has to do with Marlon's birth),'cause I knew we were going to have to go to America and start work again, to get me off me ass, and not really wanting to go away. It was a very delicate moment, the kid's only two months old, and you're goin' away. Millions of people do it all the time but still …
Then, in the 1990s, looking back at the song, they said:
Richards:
If there is one classic way of Mick and I working together, this is it. I had the riff and the chorus line, Mick got stuck into the verses. Just like Satisfaction. Wild Horses was about the usual thing of not wanting to be on the road, being a million miles from where you want to be.
Jagger:
(I)t was (Keith's) melody. And he wrote the phrase wild horses, but I wrote the rest of it. I like the song. It's an example of a pop song. Taking this cliché wild horses, which is awful, really, but making it work without sounding like a cliché when you're doing it.
and
I remember we sat around originally doing this with Gram Parsons, and I think his version came out slightly before ours. Everyone always says it was written about Marianne but I don't think it was; that was all well over by then. But I was definitely very inside this piece emotionally. This is very personal, evocative, and sad. It all sounds rather doomy now, but it was quite a heavy time.
So, on the one hand, you have Jagger and Richards' recollections, which both
A. Make sense with the facts of the time period
and
B. Make sense in relation to the actual song
and on the other hand, you have Marianne Faithfull's recollections of a line she said decades earlier (I have not seen any references by Faithfull referring to the line before the 1990s).
I'm going with Richards and Jagger on this one.
The legend is…
STATUS: False
Thanks to Ian McPherson, for his absolutely BRILLIANT Rolling Stones' website, Time Is On Our Side, where he has done some of the most impressive, extensive Rolling Stones-related research that I have ever seen. He compiled all those quotes. You are awesome, Ian!
Feel free (heck, I implore you!) to write in with your suggestions for future urban legends columns! My e-mail address is bcronin@legendsrevealed.com