Here is the latest in a series of examinations into urban legends about TV and whether they are true or false. Click here to view an archive of the TV urban legends featured so far.
TV URBAN LEGEND: The actor who played Eddie Haskel went into adult films (sometimes the legend is more specific and it is that the actor who played Eddie Haskel changed his name to John Holmes and started doing adult films)
The TV series Leave it to Beaver was a charming sitcom that ran for six seasons in the late 1950s and early 1960s.
It featured the Cleavers, a husband and wife (Ward and June) and their two sons, Wally and Theodore, who is better known by his nickname "Beaver."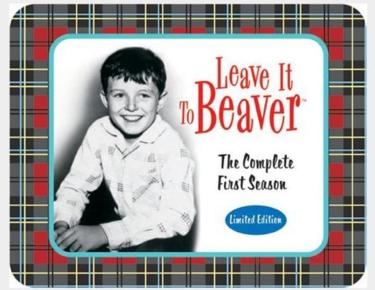 Overall, it was a cute show, if predictable at times. However, one character stood out, the supporting character Eddie Haskell, played by teen actor Ken Osmond.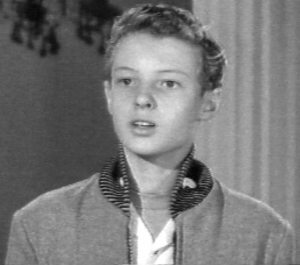 Eddie was practically an archetype in and of himself – he was a total wise guy who put on a choir boy routine whenever he was around parents, a regular wolf in sheep's clothing.
Anyhow, a persistent rumor over the years was that Osmond, who was not seen much after the shoe ended, began working in adult films.
An alternative rumor was that not only did he go into adult films, but that he took the stage name "John Holmes." John Holmes was a very famous adult film star of the 1970s (and 1980s, to a certain extent). People tend to love those "Did you know that 'famous controversial person X' was really child actor Y?" things.
As noted in this legend, the concept of a child actor doing porn is not ludicrous. But is it true in this instance?

In this case, there actually was something more to go on than just "Hey, I haven't seen the guy who played Eddie Haskell in awhile, I bet he's doing XXXXX films!"
At one point in his career, Holmes (born John Estes) was billed under the name "Eddie Haskell."
Presumably it was because he did bear a passing resemblance to Osmond (I don't see it myself, honestly).
In any event, Osmond actually sued the distributors of the films, but he failed to force them to change the name, as it was ruled as "satire."
However, he DID succeed in keeping them from using the name "Eddie Haskell" in the promotion of the film. For instance, at a theater in Los Angeles, there was a sign outside promoting one of Holmes' films as starring "TV's Eddie Haskell."
The court order to remove the sign was actually enforced by…Ken Osmond!
You see, after he got out of acting, Osmond became a police officer and worked for the Los Angeles Police Department for 18 years (he eventually left on disability after being shot three times while in pursuit of a suspect – his bulletproof vest and belt buckle saved his life). So he was able to be the officer who went to enforce the court order.
Pretty neat!
But so yeah, Osmond was never in adult films.
The legend is…
STATUS: False
Feel free (heck, I implore you!) to write in with your suggestions for future urban legends columns! My e-mail address is bcronin@legendsrevealed.com