Here is the latest in a series of examinations into urban legends about TV and whether they are true or false. Click here to view an archive of the TV urban legends featured so far.
TV URBAN LEGEND: When the series was first conceived, Remington Steele was not going to exist…for real!
It has long been said about Remington Steele that Stephanie Zimbalist and Pierce Brosnan did not get along. Brosnan has done his best to dispel these rumors, but he has never been all that convincing (however, it's certainly not so obvious that I could state it as a fact, but if I ever had to bet on whether the pair liked each other, I would bet on "not") and Doris Roberts claims that they did not (Zimbalist has been silent on the subject).
If Zimbalist DID have a problem with Brosnan, it likely had to do with the fact that the show was initially intended as a starring vehicle for her, while it eventually became a dual starring show, and by the end of the program, Brosnan was the driving force.
That did not, however, likely prepare her for the embarrassment of the initial release of the Remington Steele Season 1 DVD.

Fox (who purchased all of MTM Enterprises' shows years ago) decided to play up Pierce Brosnan's stardom with the release of Season 1 of Remington Steele (which they decided to do in two separate volumes for some reason).
That's fair enough.
However, what's NOT fair enough is HOW they decided to do it.
Check out the covers…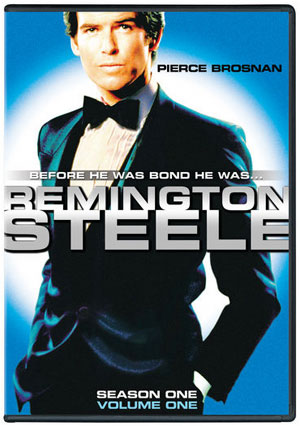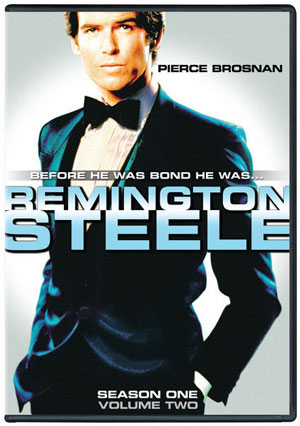 Yep, that's right, not only does Stephanie Zimbalist not appear on the cover of the volume, her NAME does not even appear on the cover!!
After complaints, Fox addressed the issue by (this is awesome)…putting a sticker on the package "Also starring Stephanie Zimbalist"
How awesomely lame is that?
When they later combined both volumes into one, they did, at least, add her name to the cover, even if they did not put her picture on it.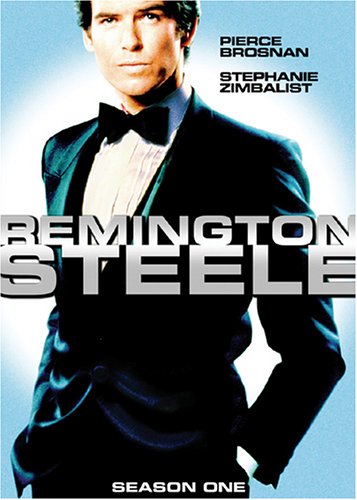 Thankfully, they did put her on Season 2's set…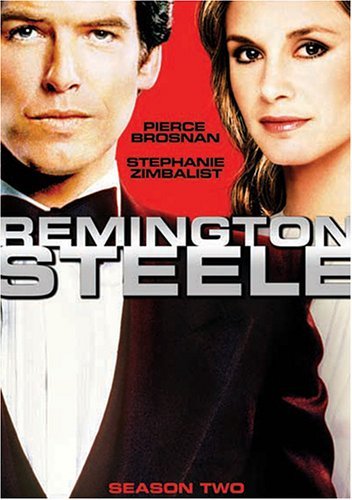 And she's appeared on the cover of the all the other sets – she even did a commentary for a Season 3 episode (after being quite absent for the first two volumes)!
Fox's excuse at the time was that there were no good stock photos of the two of them from Season 1, and that's why they went with Brosnan solo, but that sounds unlikely at best.
So anyhow, with this sort of treatment on a show meant to star her, I guess I can't blame her too much if she WAS a bit ornery!
The legend is…
STATUS: True
Thanks to Douglas Snauffer's Crime Television
for the Gleason information! And thanks to James L. Longworth's TV Creators: Conversations With America's Top Producers of Television Drama
for the Caron quote!
Feel free (heck, I implore you!) to write in with your suggestions for future installments! My e-mail address is bcronin@legendsrevealed.com.