Here is the latest in a series of examinations into urban legends about music and whether they are true or false. Click here to view an archive of the music urban legends featured so far.
MUSIC URBAN LEGEND: The band behind "Na Na Hey Hey Kiss Him Goodbye" did not really exist.
Paul Leka is a singer/songwriter (mostly a songwriter) from Connecticut.
After doing some work for Warner Brothers with his band, The Chateaus, they broke up and Leka began finding work as a solo songwriter.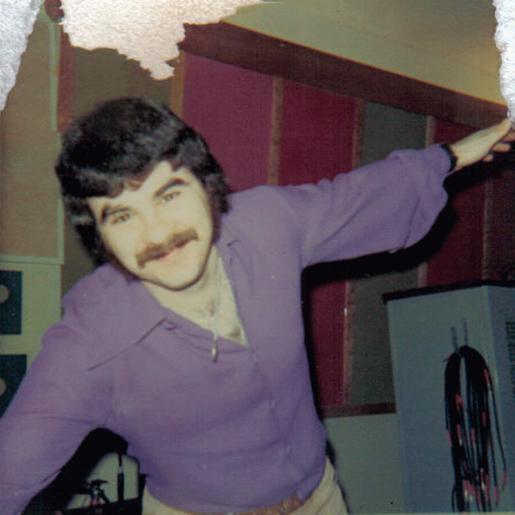 He popped on to the radar at Mercury Records after he wrote the hit song "Green Tambourine" for the Lemon Pipers.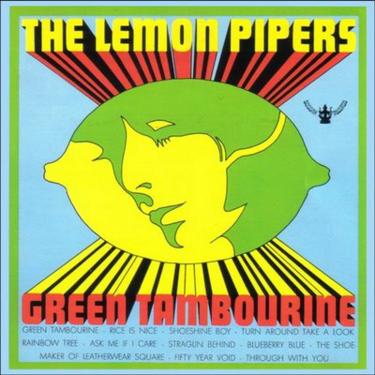 Mercury signed him to work on songs for them in 1969.
Leka quickly hooked up with his former Chateau bandmate Gary DeCarlo, and the pair began working on a number of singles that the pair (and Mercury Records, as well) felt were good enough to be hit singles.
The problem was, if they were all good enough to be hits, it wouldn't make sense to release them together, because if you put two would-be hits on one single as the A-Side and the B-Side, the disc jockeys might not have a preference, and in that case, they might end up splitting the playtime between the two songs, keeping EITHER of the songs from being hits.
So Leka and DeCarlo sat down to come up with some throwaway songs that could be included as B-Sides and would not distract from the "real" song on the single.
They brought in their fellow former Chateau bandmate, Dale Frashuer, to help them with the songs, and the trio decided to resurrect one of their old Chateau songs, "Kiss Him Goodbye."

The song was only about two minutes long, and they felt that a longer song would work better in throwing people off playing the song, so they needed to extend the song. Leka put in some placeholder lyrics, "Na Na Na Na Na Na Na Na Hey Hey," etc. They repeated these lyrics a few times and ultimately decided that, hey, these nonsense lyrics were as good as anything they would think of, so they decided to leave it as it was.
Well, when Mercury Records heard the song, they thought it could be a hit on its own. Leka and DeCarlo disagreed, and did not want their name on the record (well, actually, DeCarlo was using a stage name Garrett Scott, but still, he did not want the song even associated with his stage name) – although they DID take songwriting credits on the record.
So a compromise, of sorts, was arranged. Mercury Records had a subsidiary record company called Fontana Records that Mercury was obliged to give a certain amount of songs each year. So they said that the four singles that Leka and DeCarlo WANTED to release could be released on Mercury Records under the Garrett Scott name while the new song would be released on Fontana Records.
So Leka and DeCarlo then came up with a fake band that would be responsible for the new song – they settled on Steam.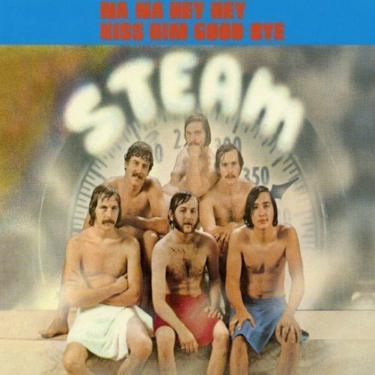 Well, disc jockeys began to play the odd "Na Na Hey Hey Kiss Him Goodbye," and Mercury realized that they might have a real hit on their hands, so they actually bought 100,000 copies themselves (singles were about 50 cents at the time, so that was a $50,000 investment). That was enough to get the song on to the Billboard Charts, at which point it was picked up all across the country and within a year or so, the song had sold millions.
The Garrett Scott singles, though, flopped.
DeCarlo wanted nothing to do with the song or Steam (same with Frashuer), so Leka had to quickly put together a group of guys he knew from Connecticuit as the "Steam Touring Band" (to denote that they weren't necessarily the guys who recorded the song), and eventually just Steam, period.
That band did not last very long, breaking up within a year.
But the song has lived on ever since – the hit song that no one wanted to claim!
The legend is…
STATUS: Basically True
Feel free (heck, I implore you!) to write in with your suggestions for future urban legends columns! My e-mail address is bcronin@legendsrevealed.com