Here is the latest in a series of examinations into urban legends related to dancing and dancers and whether they are true or false. Click here to view an archive of the dancing urban legends featured so far.
DANCING URBAN LEGEND: Fred Astaire's will stipulates that he never be portrayed in a film.
Fred Astaire is likely the most famous ballroom dancer of the 20th Century, although he was a lot more than just a dancer. The American Film Institute named him the fifth Greatest Male Star of All Time.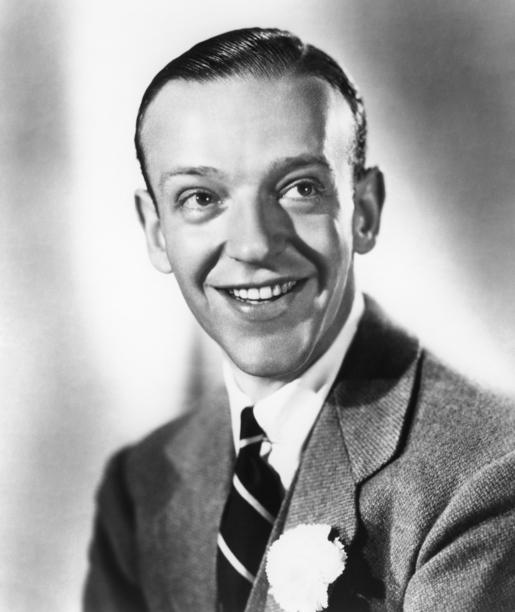 Astaire is probably best known for his musical films, especially those where he danced with his dance partner of TEN films, Ginger Rogers.
Some of the hit films they did together include…
The Gay Divorcee…
Swing Time…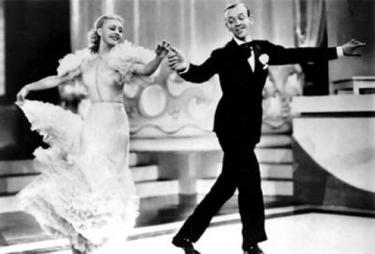 and Top Hat…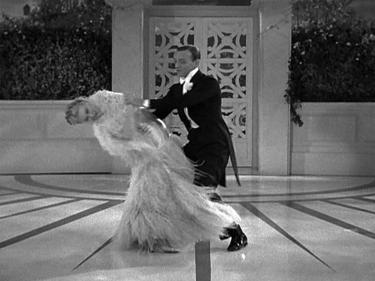 And of course, no one can forget Astaire's famous "dancing on the ceiling" routine in Royal Wedding…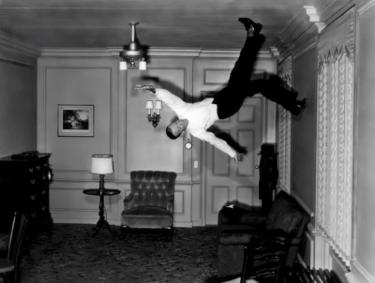 For a man who was so famous on the silver screen, Astaire made a curious demand upon his death in 1987. In the decade or so leading up to his death, Astaire had been turning down requests for "official" film versions of his life, and upon his death, Astaire went one better.
In his will, Astaire stipulated that he never been portrayed in a film.

He felt that he should be judged by his life, and his life only, and not what some filmmaker may wish to say about his life in a film.
Oddly enough, in 1997, his widow, Robin, allowed Dirt Devil to use digital technology to make it appear as though Astaire was dancing with a Dirt Devil vacuum cleaner.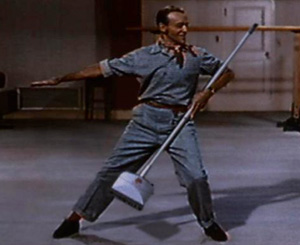 Astaire's daughter was aghast – she stated that she was "saddened that after Fred's wonderful career, he was sold to the devil" (as you might imagine, Astaire's daughter is not a fan of her step-mother – a woman that I am pretty sure is younger than her).
While I believed the whole "will" part, I figured that SOME film must have just said, "Screw it, let's see them sue us," but surprisingly enough, I have not found any film feature Astaire as a character.
You know who this really hurt (and she – or her people – has said as much)?
Ginger Rogers.
You can't very well do a Ginger Rogers bio-pic if you have no Fred Astaire in it, right?
Meanwhile, when she was given a tribute in the early 90s (she died in 1995), Astaire's widow would not even clear the use of Astaire/Rogers footage for the tribute!
This is a weird, weird situation.
The legend is…
STATUS: Oddly True
Feel free (heck, I implore you!) to write in with your suggestions for future installments! My e-mail address is bcronin@legendsrevealed.com.