Here is the latest in a series of examinations into urban legends about music and whether they are true or false. Click here to view an archive of the music urban legends featured so far.
MUSIC URBAN LEGEND: Salman Rushdie secretly lived in Bono's guest house in Ireland for four years.
Salman Rushdie first came to international attention in 1981 with his Booker Prize winning novel, Midnight's Children.
However, it was his fourth novel, released in 1988, The Satanic Verses, that really made Rushdie a household name.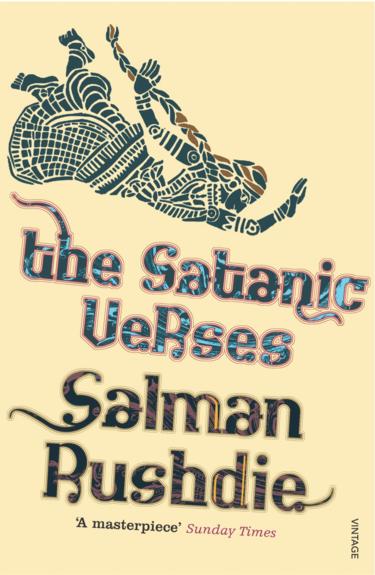 This time around, though, it wasn't for his literary skills, but rather for the fact The Satanic Verses was deemed highly offensive to believers of Islam. So offensive that there was a fatwa issued by Ayatollah Ruhollah Khomeini in 1989 ordering Muslims to kill Rushdie. Rushdie went underground for many years.
In 1991, a friend of his took him to a concert U2 was giving to promote the album Achtung Baby.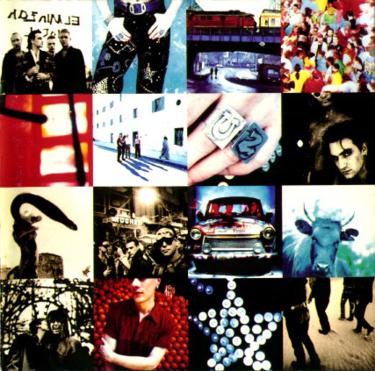 Rushdie met with Bono, lead singer of the band and the two talked for awhile.
Two years later, when the band was on tour promoting their latest album, Zooropa…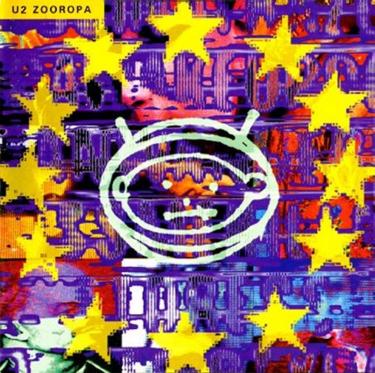 the band performed at Wembley Stadium in England and asked Rushdie to come out on stage with them in a show of solidarity.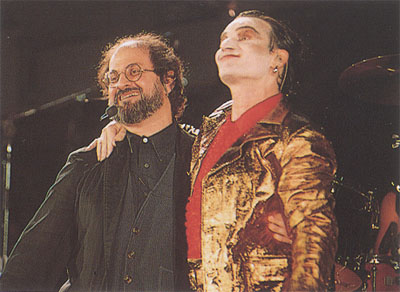 Amusingly enough, they brought him out when Bono was dressed as his devil character "MacPhisto."
In any event, a few years later, an Irish newspaper "broke" a story that Rushdie had been secretly living in Bono's guest house for four years during the 1990s. Was it true?

U2 and Rushdie denied the story, U2 a little more vehemently than Rushdie, as in their case, you could understand why such a story would not be good for them, security-wise.
Here's the Edge on the issue…
It's not really accurate. In fact we're a bit pissed off about it because it implies that Salman was staying for long periods of time in Bono's house, which wasn't the case. He did stay for the weekend on maybe two occasions. But it wasn't like he was living with Bono for months on end, which was sort of what the story claimed.

He's been on stage with us. We don't have a problem with standing beside him. But the focus of that story seemed to be on Bono's house, which we could have done without, from a security point of view.
Since they both deny it and their responses seem reasonable enough, I'm willing to buy their take on the story and give this one a…
STATUS: False
Feel free (heck, I implore you!) to write in with your suggestions for future urban legends columns! My e-mail address is bcronin@legendsrevealed.com