Here is the latest in a series of examinations into urban legends about TV and whether they are true or false. Click here to view an archive of the TV urban legends featured so far.
TV URBAN LEGEND: When Phylicia Rashād was cast as Clair Huxtable on The Cosby Show, the intent was for her to be a female version of Ricky Ricardo.
Phylicia Rashād played Clair Huxtable, the wife of Bill Cosby's Cliff Huxtable, on the smash hit TV sitcom The Cosby Show (the series was so popular that during its heyday, its Nielsen rating was over 30, meaning that 30% of the TVs in the United States were watching it every week, the last TV show to ever do so over a full season. To compare, the most-watched TV show this past season had a 12.3 Nielsen rating).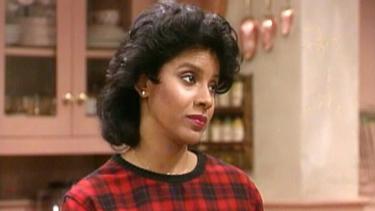 Rashād was so successful on the show that Cosby even cast her as his wife on his follow-up series, Cosby, which also lasted for four seasons. Rashād's background before The Cosby Show is pretty fascinating. Her mother, Anita Ayers, was a poet and an author (she was nominated for the Pulitzer Prize) and her father, Dr. Andrew "Tex" Allen was an orthodontist. Ayers was African-American while Allen was a Native American (a full-blooded Cherokee). The family moved to Houston where they had three children, Phylicia and her younger sister Debbie and her older brother Arthur Jr. (also known as "Tex"). The Allens divorced in 1954 when their youngest, Debbie, was just four years old. Ayers made waves in the Houston society pages two years later when she fired two warning shots from a pistol at Allen after he barged into her home while she was entertaining a male guest. Years later, when Debbie (who later went on to become a famous dancer and choreographer) began to study ballet, Ayers actually moved her family to Mexico when racism prevented Debbie from finding a position at a ballet school in Texas. Ayers and her two daughters (I am unsure about her son) lived in Mexico for two years before a position finally opened up in Houston, and as a result both Phylicia and Debbie speak fluent Spanish. Rashād's fluency in Spanish was actually a major part of her being cast on The Cosby Show. You see, originally, Bill Cosby envisioned Clair Huxtable as a female version of Ricky Ricardo! Read on to see what he meant…

Ricky Ricardo, of course, was Desi Arnaz's character on the hit TV sitcom I Love Lucy (which ran from 1951-1957), which he starred on with his then-wife, Lucille Ball.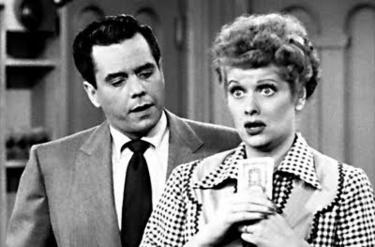 On the show, Ricky Ricardo was a hot blooded Cuban singer/bandleader who frequently was "forced" into going into tirades in Spanish when his wife, Lucy, got involved in one hare-brained scheme after another (most of them based around Lucy's desire to become involved in show business).
When Bill Cosby began developing what would eventually become The Cosby Show, the only real constant about the show was that it would be based on Cosby's 1983 stand-up comedy film, Bill Cosby: Himself, which had extended riffs on Cosby's interactions with his five children. A number of the jokes from the film would eventually be adapted directly into The Cosby Show. One major difference between the show during the planning stages and the show when it finally got into production was the parents. Originally, Cosby intended for both Cliff and Clair to be blue collar workers. Cliff was to be a chauffeur and Clair was to be a plumber. Therefore, part of the humor on the show would be in Cliff's interactions with his customers that he would be driving around. Producers Marcy Carsey and Tom Werner eventually convinced Cosby to make the two parents more white collar, and eventually Cliff ended up as a doctor and Clair a lawyer.
After the plumber idea was quashed and before she was made a lawyer, Clair was going to be a housewife, although Cosby's other big idea for Clair was that she would be, as he described it in a recent interview,
Clair was also going to be Dominican, and have a mother and father speaking Spanish—which would be the reverse of [I Love] Lucy. I would be the person that didn't understand when she spoke Spanish.
The humor would be about the hot-blooded Dominican Clair occasionally flying off of the handle. Rashād (who was then going by Phylicia Ayers-Allen. She took the name of her third husband, Ahmad Rashād, when they married during the show's third season. Her second husband, by the way, was the police officer in the Village People!) got the role in large part because of her fluency in Spanish. Eventually, Casey and more importantly, Cosby's wife, Camille (who Clair was ostensibly based on), convinced Cosby to go a different direction. Amusingly enough, Clair still actually goes into a bit of a Spanish-speaking rant at one point in The Cosby Show pilot. Check it out.
Imagine how different The Cosby Show would have been!
The legend is…
STATUS: True
Thanks to Bill Cosby for the information!
Feel free (heck, I implore you!) to write in with your suggestions for future installments! My e-mail address is bcronin@legendsrevealed.com.