Here is the latest in a series of examinations into urban legends about movies and whether they are true or false. Click here to view an archive of the movie urban legends featured so far.
MOVIE URBAN LEGEND: Stephen Spielberg directed his first work for a studio when he was 21 years old.
Sid Scheinberg, the Universal Vice President for Production who signed Steven Spielberg to a contract with Universal in 1968, recalled his first meeting with the young director.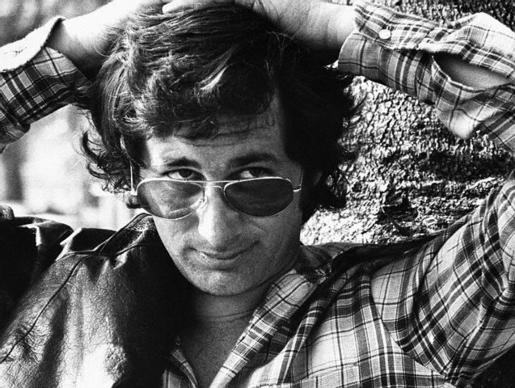 I just have one request and I'd like you to give me not so much a commitment, Mr. Scheiberg, but a promise. I want to direct something before I am twenty-one. That is very important to me.
That, of course, would be impossible, since Spielberg was ALREADY 21 at the time, having been born on December 18, 1946.
However, let's say that Spielberg really meant direct WHILE he was 21. That's more reasonable, and when he his signing with Universal was announced, Spielberg WAS 21 years old. For six more days, that is, as he was signed in December of 1968.
So did it happen?

No, Spielberg did not get a chance to direct for Universal until 1969, when he directed a segment of the TV movie (which would eventually be the pilot of) The Night Gallery, a Rod Serling Twilight Zone-ish project.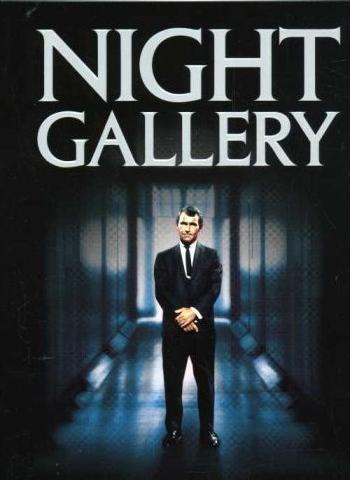 Spielberg was 22 and directing the great Joan Crawford (it was one of her last roles), which is very impressive.
However, Spielberg apparently felt that being 21 and a director was a bigger deal, so for years, he has referred to his age at the time as being 21.
A few years back, Spielberg was honored at the International Emmy Awards:
I got my start in television. I got my first break when I … was 21 years old directing 'Night Gallery,' so I owe a lot to television.
That's just a sample, he's made the claim many more times over the years.
In fact, from a profile of his company Amblin Entertainment…
Named after Steven Spielberg's student film Amblin', the production company was founded in 1984. Its headquarters was built at Universal Studios, which cost the studio more than $3 million in addition to employee salaries (which are all carried by Universal). The company's name represents a major launching point in Spielberg's career. Amblin' was a 23-minute documentary Spielberg made in film school. Spielberg had bad grades and was not able to attend the top film schools, but managed acceptance at California State University, Long Beach, where he made Amblin'. After seeing the film, Sidney Sheinberg, Universal's television director and later president of Universal's parent company MCA, offered the 20-year-old Spielberg a seven-year contract to make Universal television shows at $275 a week. When he directed Jaws for Universal a few years later, Spielberg received five percent of the profits, putting an end to his days of working for a salary, with about $5 million in income.
That's basically what was the case for years, Spielberg pushed his age back so that when he did Night Gallery in 1969, he was 21 years old, when it reality, he was 22 years old.
His driver's license, his bios, everything said 1947 as his year of birth.
His age fudging was first reported in the early 1980s, but became a bigger deal when he was sued in 1995 by Dennis Hoffman.
Hoffman produced an independent film that Spielberg directed in 1968 called Amblin', which was the basis of the name of his company…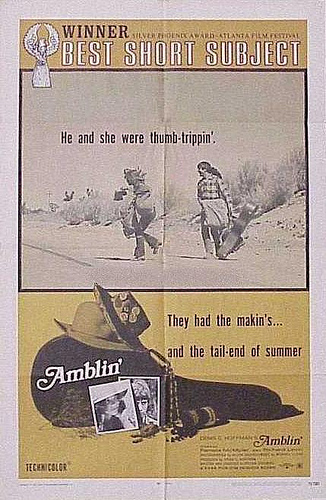 Spielberg signed a contract with Hoffman saying that he would direct the movie for free and some time in the next ten years (1968-1977) in the future do one movie of the producer's choosing for $25,000 and 5% of the film's gross.
Well, in 1977, Spielberg bought the rights of the contract from Hoffman for about $30,000.
The debate is over how the settlement was reached. Spielberg claims that Hoffman never gave him any scripts and actually confessed that he was not cut out to be a producer. Hoffman claims that Spielberg told him he was only 20 years old in 1968, so the 1968 agreement would not be valid under California law at the time (now it is 18 years old), so Hoffman took the settlement because he did not have any other real choice.
So when Hoffman found out about the age fudging (which he says he only found out about in 1994), he claimed that was the impetus for his suit. Spielberg counter-sued, saying Hoffman was harrassing him with nonsense. That's the last I've been able to find out about the suit, even using Westlaw. Anyone happen to know when/if the case was resolved?
The legend is…
STATUS: False
Thanks to Joseph McBride's Steven Spielberg bio
for the quote from Scheinberg. And thanks to the International Directory of Company Histories, Vol. 21, for the Amblin Entertainment description.
Feel free (heck, I implore you!) to write in with your suggestions for future installments! My e-mail address is bcronin@legendsrevealed.com.