Here is the latest in a series of examinations into urban legends about movies and whether they are true or false. Click here to view an archive of the movie urban legends featured so far.
MUSIC URBAN LEGEND: Tom Lehrer quit writing protest songs because Henry Kissinger won the Nobel Peace Prize.
One fairly common way for a legend to begin is from people misunderstanding a joke. For instance, awhile back, I did a bit on how a joke by Alice Cooper during an interview led to a legend that he played Eddie Haskell on Leave it to Beaver.
A similar situation has led to the legend that Tom Lehrer quit doing protest songs because Henry Kissinger won the Nobel Peace Prize in 1973, soon after becoming Secretary of State during the Nixon administration (Kissinger won the award for his role in the Paris Peace Talks for the Vietnam War).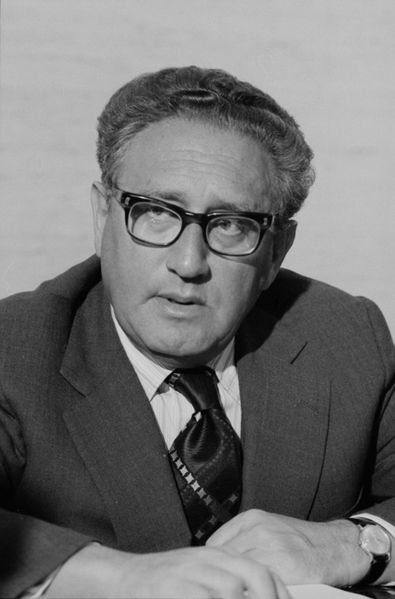 So is it true?

Tom Lehrer graduated from Harvard University with a degree in mathematics in 1947, at the ripe old age of 18 years old.
All throughout his schooling, Lehrer would write comical songs for his friends. He even released a solo album in the early 1950s (self-published) When he served in the United States Army during the late 1950s, he continued writing songs.
Lehrer taught Political Science at MIT during the 1960s, but at the same time, he was also pursuing a career in music, touring a little, releasing a couple of albums and writing songs for the satirical TV series That Was the Week That Was.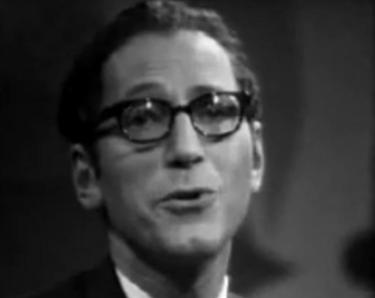 Lehrer slowed down and essentially stopped recording music in the late 1960s (he stopped touring soon after he began, as he did not like it at all).
When Kissinger won the Nobel Prize, Lehrer joked that political satire was obsolete now that Kissinger had won the Nobel Peace Prize.
Because of that joke, which was timed generally around the same time that he quit recording music, the legend has popped up that Lehrer quit because of Kissinger.
Lehrer addressed the legend head-on in an interview with the Onion in 2000:
I don't know how that got started. I've said that political satire became obsolete when Henry Kissinger was awarded the Nobel Prize. For one thing, I quit long before that happened, so historically it doesn't make any sense. I've heard that quoted back to me, but I've also heard it quoted that I was dead, so there you are. You can't believe anything you read. That was just an off-hand remark somebody picked up, and now it's been quoted and quoted, and therefore misquoted. I've heard that I stopped because Richard Nixon was elected, or because I got put away in an insane asylum, or whatever. It was just a remark about political satire, because it was true. Not literally, but everything is so weird in politics that it's very hard to be funny about it, I think. Years ago, it was much easier: We had Eisenhower to kick around. That was much funnier than Nixon.
That pretty much address that, right?
The legend is…
STATUS: False
Thanks to Tom Lehrer and Stephen Thompson (the Onion interviewer) for the information!
Feel free (heck, I implore you!) to write in with your suggestions for future installments! My e-mail address is bcronin@legendsrevealed.com.