MOVIE URBAN LEGEND: Oliver Reed was not cast as James Bond because he was considered to be too rough.
Anthony Horowitz, the novelist currently writing the James Bond series of novels for Ian Fleming's estate, caused some controversy a while back when he gave his opinion regarding whether he thought that actor Idris Elba would make a good James Bond. He remarked:
Idris Elba is a terrific actor, but I can think of other black actors who would do it better. For me, Idris Elba is a bit too rough to play the part. It's not a colour issue. I think he is probably a bit too 'street' for Bond. Is it a question of being suave? Yeah.
He later apologized for his comments, noting:
I'm really sorry my comments about Idris Elba have caused offence. That wasn't my intention. I was asked in my interview if Idris Elba would make a good James Bond. In the article I expressed the opinion that to my mind Adrian Lester would be a better choice but I'm a writer not a casting director so what do I know? Clumsily, I chose the word 'street' as Elba's gritty portrayal of DCI John Luther was in my mind but I admit it was a poor choice of word. I am mortified to have caused offence.
Clearly, the use of the word "street" to describe a black actor was a terrible choice of word by Horowitz and even the use of the word "rough" has some iffy connotations when you're referring to a black actor. What's interesting to me, though, is that there actually was a famous actor, Oliver Reed, who lost a shot at the role of James Bond specifically for HIS "roughness."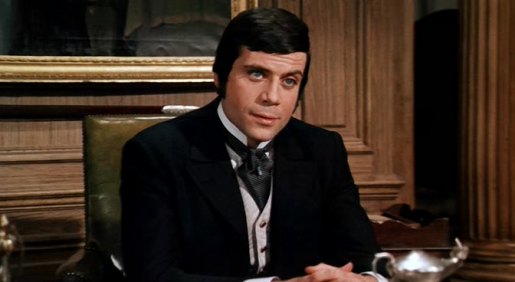 It is a completely different scenario, of course, as Oliver Reed was not black, but the discussion of an actor being too rough to play James Bond made me think it worthwhile to discuss the only man who couldn't play James Bond because he drank too much and was too much of a womanizer.

Oliver Reed's career as an actor began in the late 1950s when he was in his early 20s. He soon became a popular choice for filmmamkers looking for a "tough guy" in their film. That image of machismo carried over to his life outside of the films, as he became one of the most legendary drunks in all of England.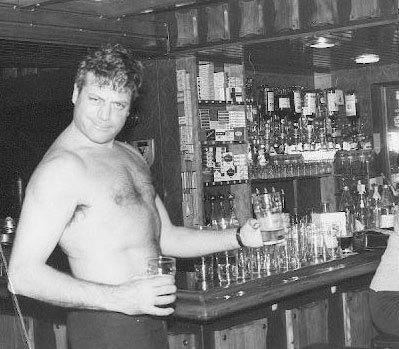 There are so many anecdotes about Reed's lifestyle that if even 10% of the stories were true, his would be an amazing life of debauchery. In 1963, he got into a bar fight that left him with 63 stitches in his face and some permanent scarring. "Luckily," for the roles that he was accustomed to getting, some scarring wasn't a major issue. In 1968, Reed's profile was particularly high after his performance as Bill Sikes in his uncle Carol Reed's Academy Award-winning musical, Oliver! in 1968, as well as two notable roles in films set for release in 1969 – a suave killer in "The Assassination Bureau"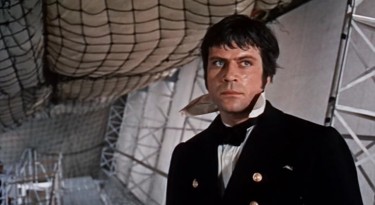 and as one half of a famous nude wrestling scene between himself and Alan Bates' character in the film adaptation of D.H. Lawrence's "Women in Love."
With Albert R. Broccoli and Eon Productions searching for a replacement for Sean Connery as James Bond in 1968, Reed had picked a very good time to peak.
The problem with most James Bond rumors, however, is that there are simply far too many James Bond rumors. A couple of years back, I did a Movie Legends Revealed delving into the striking amount of supposition and rumors that surrounded every time that a new Bond was cast (that legend was specifically about whether Ian Fleming wanted Roger Moore to play James Bond originally). So while the idea of Oliver Reed playing James Bond was a very popular one at the time (one notable British film magazine had a fan poll asking who people wanted to see succeed Connery as Bond and the vast majority voted for Reed), it has always been a difficult thing to pin down as to whether Broccoli was ever seriously interested in Reed. After all, Reed also claimed that he turned down Robert Shaw's role in "Jaws" and the producers of "Jaws" deny that. In this case, however, we have a bit of a "smoking gun," as Cliff Goodwin came across a letter written by Broccoli that Goodwin put in his biography of Reed, "Evil Spirits." In the letter, Broccoli notes:
With Reed we would have had a far greater problem to destroy his image and re-mold him as James Bond. We just didn't have the time or money to do that.
So Reed's rough and tumble reputation ruined his chance to play Bond. Goodwin noted, "Oliver was probably within a sliver of being cast as Bond. But by 1968 his affairs were public and he was already drinking and fighting – as far away from the refined Bond image as you could get."
Reed never did quite become a major star, although he remained popular in England. His legendary drinking continued for the rest of his life and he sadly died of a heart attack in 1999 at the age of 61 after a long night of drinking during a break in the filming of Ridley Scott's "Gladiator" (he racked up an over $800 liquor bill the night before he died!).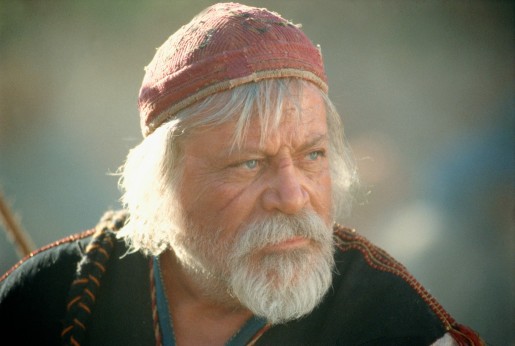 Even in his death, however, Reed was a bit out of the ordinary. As I discussed in an old Movie Legends Revealed, Scott used digital effects to have Reed appear in "Gladiator" even after his death.
Anyhow, the legend is…
STATUS: True
Thanks to Cliff Goodwin for the Broccoli quote!
Feel free (heck, I implore you!) to write in with your suggestions for future installments! My e-mail address is bcronin@legendsrevealed.com.