Here is the latest in a series of examinations into urban legends about TV and whether they are true or false. Click here to view an archive of the TV urban legends featured so far.
TV URBAN LEGEND: A video game company once sued Viacom for, in effect, ruining the Star Trek franchise.
As we have seen numerous times over the years, there is a delicate balance between artistic freedom and the more commercial aspects of show business. One of the more shocking examples was when CBS wouldn't continue with Cagney and Lacey unless one of the leads was replaced with a more "feminine" actress. However, even more on point with today's legend is the strange situation that ended up with the legendary Neil Young being sued by his own record company for breach of contract because they claimed that he was intentionally not making "commercial" music. Think, then, about what if you were a company whose products were based on another company's artistic output and you, too, felt that their output was not commercial. What do you do? That was the basis for the video game company Activision actually suing Viacom over "ruining" the Star Trek franchise.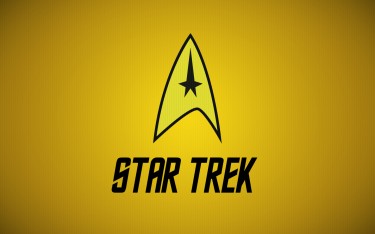 In 1998, the video game company Activision, well known for their video games based on famous licenses like Star Wars, Marvel Comics and James Bond, acquired a ten-year license to produce video games based on the Star Trek franchise, which was owned by the media conglomerate Viacom (which owned Paramount, the owners of the Star Trek franchise). At the time, there were two popular Star Trek TV series on the air, Star Trek: Deep Space Nine and Star Trek: Voyager. In addition, the most recent Star Trek film, Star Trek: First Contact, had been a major hit.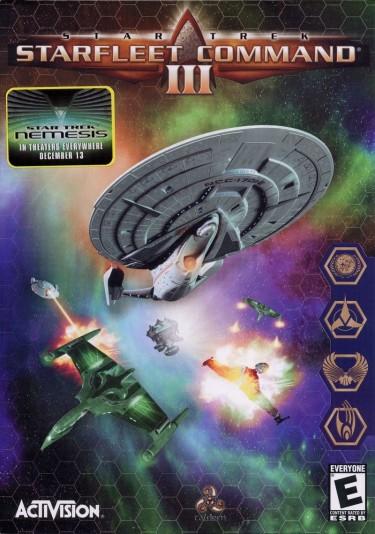 Just five years later, though, in 2003, Activision canceled the contract and sued Viacom for millions of dollars.
At the heart of their case was that they felt that Viacom had mishandled the Star Trek media franchise to the point where the property was no longer popular enough to sustain video games sales high enough for it to be commercial viable for Activision to keep making Star Trek video games (and their lack of Star Trek product period made it difficult for Activision to mine the material for games). As noted, when they first signed the deal, there were two popular TV series, a hit movie and plans to make another movie. When they canceled in 2003, there was only one Star Trek television series and there were no plans for another Star Trek film after the 2002 box office disappointment, Star Trek: Nemesis. Activision actually wanted monetary damages for their lost sales with their previous video games, as they believed it was the fault of Viacom and the Star Trek franchise that the games did not sell.
Activision went after Viacom hard in their complaint, claiming that:
through its actions and inactions, Viacom has let the once proud 'Star Trek' franchise stagnate and decay. Viacom has released only one 'Star Trek' movie since entering into agreement with Activision and has recently informed Activision it has no current plans for further 'Star Trek' films. Viacom also has allowed two 'Star Trek' television series to go off the air and the remaining series suffers from weak ratings. Viacom also frustrated Activision's efforts to coordinate the development and marketing of its games with Viacom's development and marketing of its new movies and television series.
Viacom, naturally, argued that this was simply the case of a company regretting a contract and trying to weasel their way out of an agreed-upon deal.
The case continued until 2005, where the matter was settled between Activision and Viacom. The monetary side of things was negligible, but it seems like Activision got their main wish out of the suit, which was to end their agreement. Viacom and Activision stated that they would continue to work together, though, on other projects, and they have in the years since.
Amusingly enough, after the debut of the hit Star Trek film reboot by J.J. Abrams, there was yet another Star Trek video game controversy, as the 2013 release of Star Trek: The Video Game (which was developed by Digital Extremes and co-published by Bandai Namco Games and Paramount Pictures) did not go over so well, leading Abrams to even speak on the topic:
The last game, which was obviously a big disappointment to me, was something that we were actually involved in from the very beginning and then we sort of realized it was not going in a place where we were going to get what we wanted, so we dropped out and they continued to do it despite… y'know.

To me the video game could have been something that actually really benefited the series and was an exciting, fun game with great gameplay and instead it was not and was something that I think, for me emotionally it hurt, 'cos we were working our asses off making the movie and then this game came out and it got, this isn't even my opinion, it got universally panned and I think that it was something without question that didn't help the movie and arguably hurt it.
The disappointment eventually led Abrams into getting into the video game business himself.
Anyhow, the legend is…
STATUS: True
Feel free (heck, I implore you!) to write in with your suggestions for future installments! My e-mail address is bcronin@legendsrevealed.com.