Here is the latest in a series of examinations into urban legends about music and whether they are true or false. Click here to view an archive of the music urban legends featured so far.
MUSIC URBAN LEGEND: Pat Boone's recording of Little Richard's "Tutti Frutti" resulted in the lyrics being sanitized.
In a recent Music Urban Legends Revealed, we took a look at the misconception that Pat Boone changed Fats Domino's "Ain't That a Shame" to "Isn't That a Shame."
Today, we look at a different misconception regarding Pat Boone's role regarding the sanitization of a rock 'n' roll song.

Once again, like last time, we should note that one of the more embarrassing facets of popular music history was the period in time when songs written and/or first performed by black artists were then re-recorded by white singers for the "white audience."
As the white audience was obviously much larger, artists would typically lose out on a good deal of sales (and therefore, royalties) from this practice.
Little Richard's 1955 song (which began rising in the charts in 1956), "Tutti Frutti" did very well for Little Richard…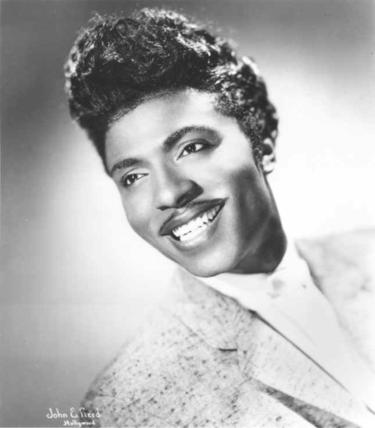 but even better for Pat Boone, who did a cover version in 1956 that outperformed Little Richard's version on the U.S. pop charts (Boone ended up at #12 while Little Richard stalled at #17, which was still a good performance for a so-called "black" song).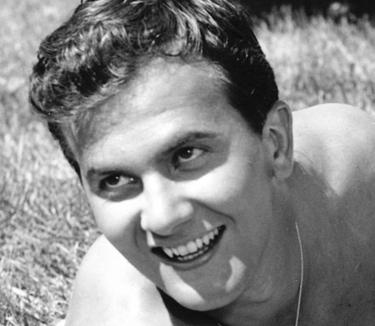 In any event, just like how Boone supposedly had the title of "Ain't That a Shame" changed to "Isn't That a Shame," "Tutti Frutti" was also supposedly sanitized for the "white" crowd.
And it is true, as commenter Cleftonefan notes, Boone's version of "Tutti Frutti" WAS sanitized from Little Richard's (taking the lyric "Got a girl named Daisy, she almost drives me crazy. She knows how to love me, yes indeed. Boy I dont know what youre doin to me" and changing it to "I got a gal, her name's Daisy She almost drives me crazy She's a real gone cookie Yes, sir-ree But pretty little Susie Is The gal for me"). However, the most dramatic sanitization of the song occurred before Little Richard ever recorded the tune!
When Producer Bumps Blackwell decided to bring Little Richard into the studio to record "Tutti Frutti," he knew the song could be a hit, but the original lyrics were a bit too much for a general audience.
So Rockwell hired songwriter Dorothy LaBostrie to "fix" the lyrics, and she changed the chorus from
Tutti Frutti, good booty,
If it don't fit, don't force it
You can grease it
make it easy
to the now famous…
Tutti Frutti, all rooty!
Tutti Frutti, all rooty
Now THAT's some sanitizing! So while yes, Pat Boone went even FURTHER, the major sanitizing had already occurred.
The legend is…
STATUS: True, but a bit misleading, since the major sanitizing had already happened before Boone covered it
Thanks to Cleftonefan for the head's up on the Boone lyric edit!
Feel free (heck, I implore you!) to write in with your suggestions for future installments! My e-mail address is bcronin@legendsrevealed.com.