Here is the latest in a series of examinations into urban legends about movies and whether they are true or false. Click here to view an archive of the movie urban legends featured so far.
MOVIE URBAN LEGEND: John Patrick Shanley has it written into his contract that no words in his screenplays can be changed.
John Patrick Shanley was a burgeoning young playwright in the 1980s when he burst on to the Hollywood scene with the screenplay to the smash hit (and Academy Award winning) film, Moonstruck, starring Cher.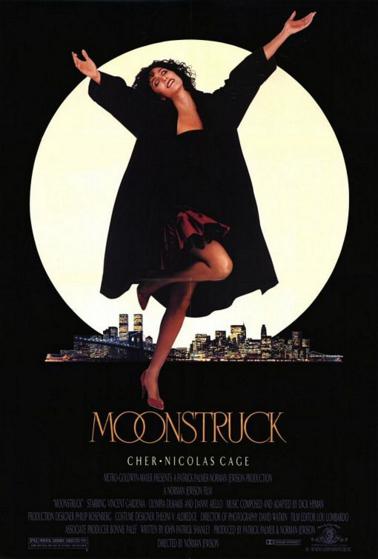 The film won Shanley the Academy Award for Best Original Screenplay.
More recently, in 2005, Shanley won the trifecta for American Drama Awards, when he was awarded the Drama Desk for Best Play, the Tony Award for Best Play and the Pulitzer Prize for Drama for his play, Doubt: A Parable.
Recently, the play was adapted into a critically acclaimed film starring Meryl Streep and Phillip Seymour Hoffman…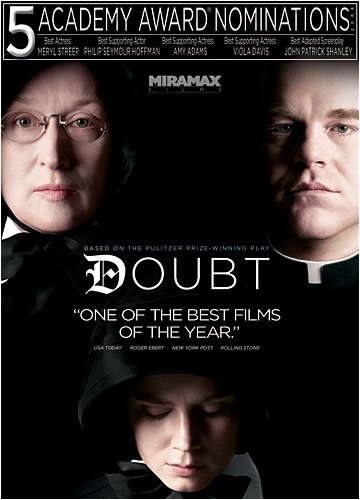 A legend has grown around Shanley when it came to the world of films and his screenplays.
As the story goes, Shanley has it written into his contract that his screenplay is not to be changed at all. That is how it exists for playwrights with plays that have been staged. Once the play has been staged, you have to basically move mountains to get the words in the play changed (and that's only if the playwright is actually available to approve the changes). In film, however, screenplays are often seen as starting points, not finishing points. So the idea of a screenwriter having such a demand written into his/her contract is quite shocking – and, naturally, not true.
Shanley described where the confusion arose in a great interview with Nathan Rabin at the Onion's AV Club:
Rabin: Is it true that you have a clause in your contract that your words cannot be changed?

Shanley: Oh, that's not true, but I think I know the genesis of that idea. What I did was, for my first four films, I wrote them on spec, and when people wanted to make them, I would get on a plane and I'd sit down with that person, like Norman Jewison, and I'd say, "Now this is a screenplay, and I own it, and I'm not going to sell it to you unless you intend to make this screenplay. If you have notes, that's fine, let me hear them now, let's talk about them and let's see if we can agree. If we can, we're in business, and if we can't, we're not and I'm going home." So I did that on four films in a row, and then people just slowly got used to it. They were like, "You've got to talk to this guy." [Laughs.]

I also had very powerful protectors, like Steven Spielberg, Norman Jewison, and Scott Rudin, who would protect the script. They weren't going to allow anyone to interfere with that script. They'd give me their thoughts, but they would never impose them on me.

Rabin: That's definitely not the norm in Hollywood. It seems like screenwriters are regarded as chefs, and if the studios want 15 different chefs, that's what they pursue.

Shanley: That's what happened on Live from Baghdad. I did that movie with HBO about CNN and the Gulf War. This guy was a journalist who wrote a book about it, and then he wrote a screenplay from the book, but he had never written a screenplay before, and it needed work. They brought me in and I very much wanted to write about that subject, so I did a page-one rewrite on the thing, and it came out pretty good. We got within a couple of weeks of shooting the film, and the director that they had hired, he couldn't bear it that I had such a strong point of view. He fired me, I found out through an executive, for no discernable reason whatsoever, and then hired somebody who basically didn't want to touch the screenplay because he thought it was really good, but then did some work on it and felt very apologetic about the whole thing. That's the kind of thing that people run into all the time. I only ran into it that once. I was fired basically because this guy's ego didn't want any one screenwriter to be the author of the film.
I think Shanley's reply is thorough enough that I believe him.
So there ya go!
The legend is…
STATUS: False
Thanks to Nathan Rabin and John Patrick Shanley for setting the record straight!